Nuclear Talks with World Powers Could Yield Results: Iran's VP
TEHRAN (Tasnim) – Iranian First Vice-President Eshaq Jahangiri said nuclear negotiations between Tehran and world powers could be successful if certain countries abandon their unjustified demands.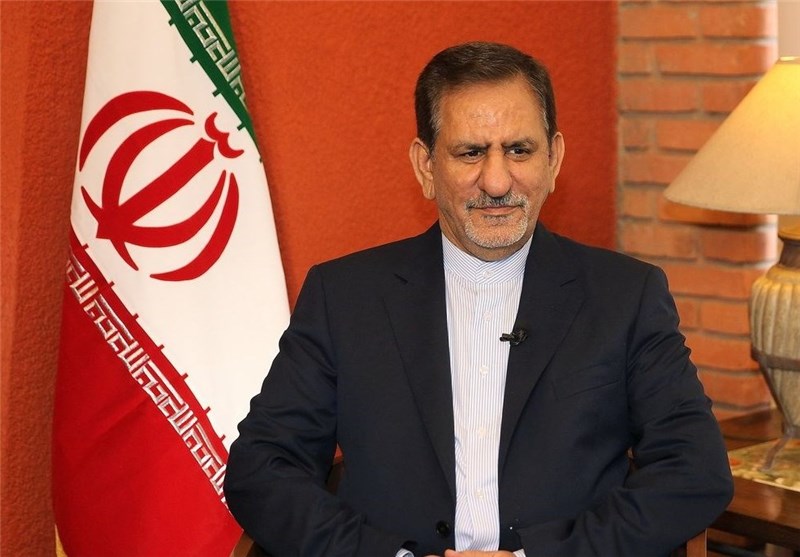 "We have fulfilled all our commitments based on the Geneva Agreement and believe that we can reach positive results (in the nuclear talks) if (certain) negotiating countries relinquish their excessive demands," Jahangiri said in a meeting in Bolivia with United Nations Secretary General Ban Ki-moon on Sunday.
He said Iran has stepped up cooperation with the International Atomic Energy Agency (IAEA) and is ready to show full transparency (about its nuclear activities).
Iran and the Group 5+1 (the five permanent UN Security Council members plus Germany) inked an interim deal on Tehran's nuclear program in Geneva last November.
The two sides, who concluded the latest round of the nuclear negotiations in Vienna on May 16, are slated to convene the next meeting from June 16 to 20, again in the Austrian capital, Vienna, in order to draft a comprehensive deal to resolve the decade-long standoff over Tehran's nuclear energy program.
Jahangiri further called for efforts to achieve a Middle East free from nuclear weapons.
The Iranian vice-president is in Bolivia to take part in the 50th summit of the Group of 77 developing countries (known as G77).
Ban Ki-moon, for his part, referred to the progress made in the nuclear negotiations and hoped that they will yield results with more resilience from the two sides.
He also hailed the Islamic Republic's efforts for the resolution of the crisis in Syria.