Iran Suffers Defeat against Brazil in FIVB World League
TEHRAN (Tasnim) - The Iranian national volleyball team suffered a near defeat against Brazil in the FIVB Volleyball World League on Sunday evening.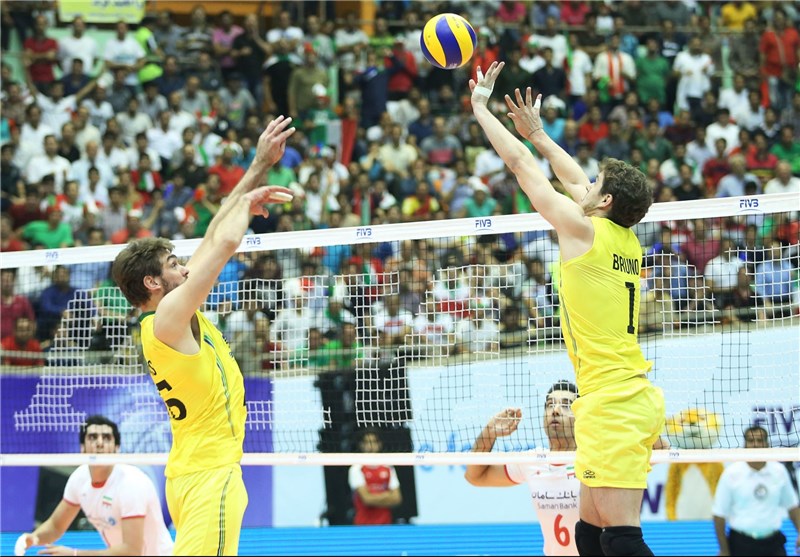 Brazil beat Iran 3-2 (25-19, 25-17, 23-25, 23-25, 15-10) in Pool A in the fourth week of the competitions in Tehran's Azadi Hall in front of more than 10,000 spectators.
Iran had defeated Brazil 3-2 (18-25, 27-25, 20-25, 25-17, 15-9) on Friday.
"We lost to Brazil but I am satisfied with the way my players played. We didn't start good in the first two sets but could defeat the Brazilian team in the third and fourth sets," Iran coach Slobodan Kovac said in the post match news conference.
In the fifth week, Iran will be playing against Italy on Friday and Sunday in Tehran.