Iran's Support Spiritual Not Military: Iraqi Ambassador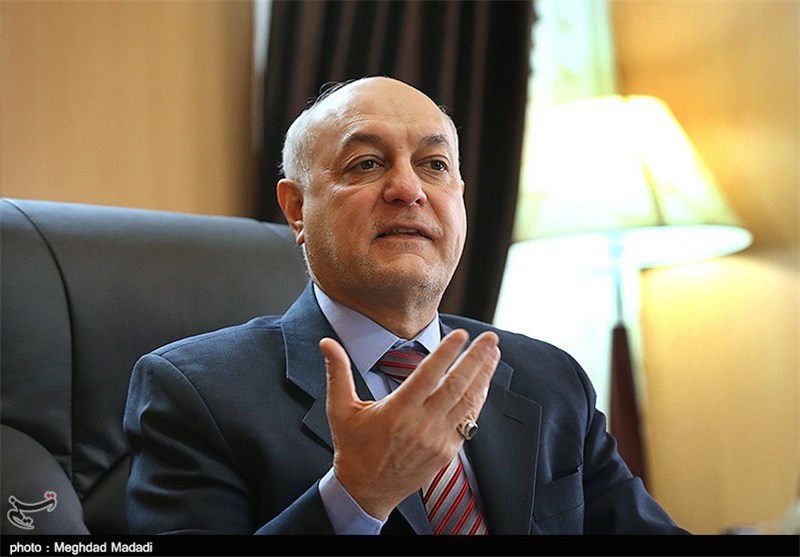 TEHRAN (Tasnim) - Iraq's Ambassador to Iran Mohamed Majed Abbas al-Sheikh emphasized that the Islamic Republic's help is not about sending forces or weapons, but it provides "spiritual support" for the Arab country.
The ambassador's comments came during a rally which was held in the Iranian capital by the Iraqi citizens of Tehran to express solidarity with their countrymen battling to fend off the terrorist group, the Islamic State in Iraq and the Levant (ISIL).
In an interview with the American Washington Post, Sheikh denied reports that Iranian fighters were already present in Iraq, adding that there are enough people in Iraq who can defend their country and it is the Iraqi nation's task to do it.
The Iraqi diplomat's remarks come as Western media outlets had claimed that Iran had deployed its Quds Force members to Iraq. The claims had been backed by the Pentagon Spokesman John Kirby.
Earlier on Wednesday, the Chief of Staff of the Iranian Armed Forces Major General Hassan Firouzabadi had reiterated that military forces would never be deployed from Iran to Iraq. The Iranian high-ranking commander had noted that there would be no need for such deployment.
Following the recent movements by the terrorist group ISIL, Iraq's second largest city of Mosul as well as Tikrit in Salahudin Governorate fell into the hands of the extremists after they had captured Fallujah in December.
After the ISIL offensive, Iraq's senior cleric Grand Ayatollah Ali al-Sistani issued a religious decree (Fatwa) calling on Iraqis to take up arms against the extremist militants advancing towards capital Baghdad. Following the Fatwa, tens of thousands of volunteers have joined the armed forces to fight against the ISIL.