Iran Sweeps Poland in FIVB Volleyball World League
TEHRAN (Tasnim) - Iran defeated Poland 3-1 (23-25, 25-16, 25-11, 25-19) and made a huge step towards the Final Six of the 2014 FIVB Volleyball World League.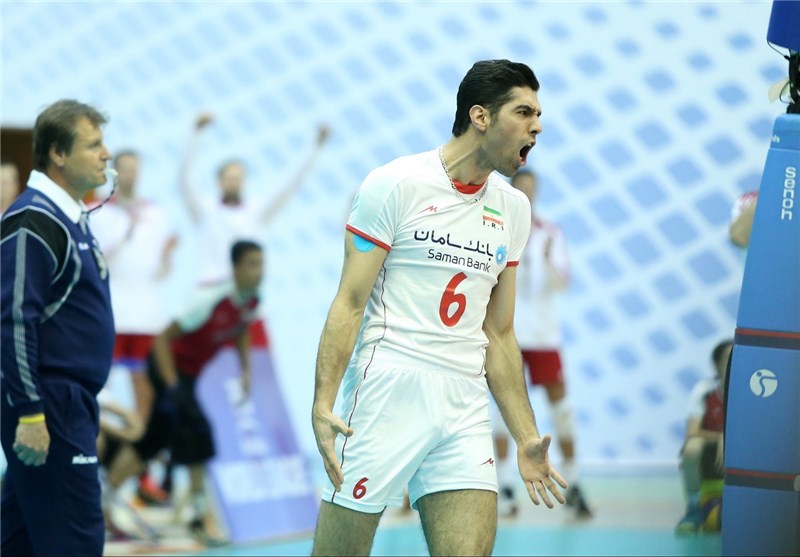 On Friday in Tehran's Azadi Hall, Persians took the first of two matches against Poland in FIVB Volleyball World League Pool A.
Iran is second in the pool with 16 points with three matches to go. Italy tops the pool with 19 points. Poland and Brazil are third and fourth both with 11 points.
Iran's Mojtaba Mirzajanpour was the match's top scorer with 18 points. Dawid Konarski of Poland was top scorer with 17 points.
Iran had won its last two matches against European team – two wins against Pool A leader Italy – and recorded three wins in a row against another European opposition for the first time in their team history.
Poland had only lost two of their 20 matches against Asian opposition China and Japan in the 2008 World League.
"First of all, I have to thank the fans who supported us. They played a key role in our victory against Poland. The fans were like Iran's 7th player," Slobodan Kovac said in the post match news conference.
"Poland started the game strongly but we made some changes and could defeat them," the Serb added.
Iran will play Poland on Sunday.