Enemies Cannot Divide Iraq: Iran's Intelligence Minister
TEHRAN (Tasnim) - Iran's intelligence minister reiterated on Friday night that the enemies of Iraq could not lead the Arab country into division.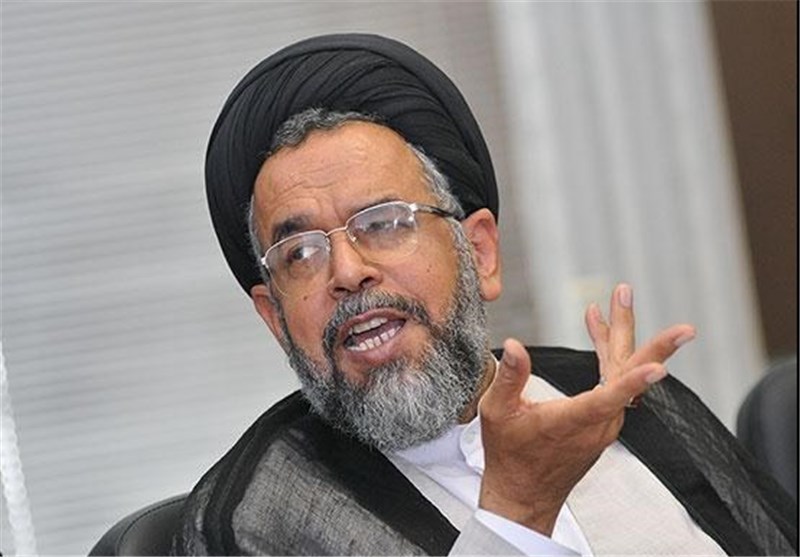 Seyed Mahmoud Alavi who was talking about recent terrorist acts of the Islamic State in Iraq and the Levant (ISIL) described Iraq as a great and vigilant nation that has always safeguarded its dignity.
The minister referred to strong presence of the Iraqi people in the battle against terrorism and noted that they would pass all the conspiracies behind. Alavi also pledged the Islamic Republic's support for Iraq emphasizing that although Iran would not interfere in Iraq, it cannot remain indifferent to what is going on in its neighboring country.
The minister made the remarks on the sidelines of a ceremony to commemorate the 33rd anniversary of martyrdom of a group of Iranian political leaders.
Back in 1981, a powerful bomb went off at the headquarters of the Iran Islamic Republic Party (IRP) in Tehran, while a meeting of party leaders was in progress. Seventy-three leading officials of the Islamic Republic were killed, including Chief Justice Ayatollah Mohammad Beheshti. The terrorist group Mojahedin-e Khalq Organization (MKO) was responsible for the attack.