Cuba to Repay Debts to Iran: Deputy FM
TEHRAN (Tasnim) – Cuba's first deputy minister of foreign affairs voiced his country's determination to pay off its debts to Iran, which amount to 43 million euros.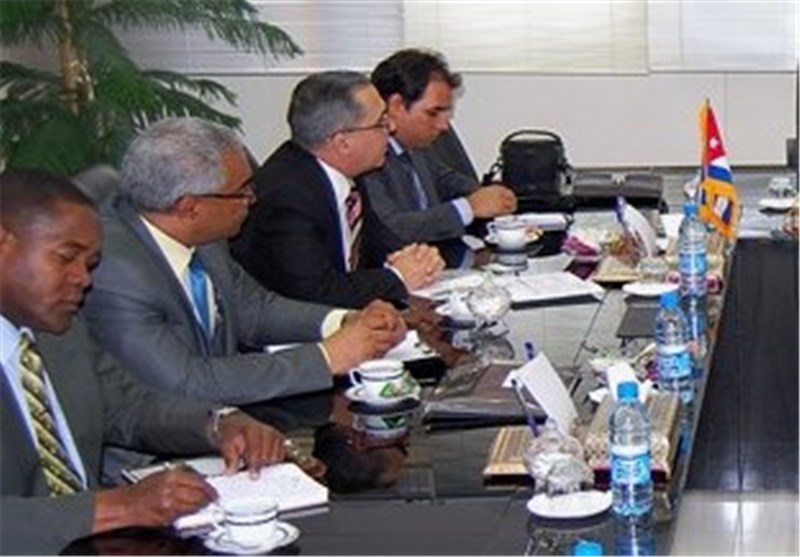 In a meeting with Head of Trade Promotion Organization of Iran Valiollah Afkhami here in Tehran, the Cuban diplomat, Marcelino Medina Gonzalez, expressed dissatisfaction with Havana's failure to take full advantage of a credit line with Tehran.
He said the credit line resulted to an increase in the debt of Cuba, but underlined that the Latin American nation is determined to clear the whole debts.
The Iranian official, for his part, hailed Cuba as Iran's "friend and strategic partner" in Latin America, expressing Tehran's preparedness to broaden trade ties with Havana.
Afkhami also touched on Cuba's significant capabilities in pharmaceutical industries, saying it could export medicine to Iran in lieu of payment.
Back in January, Cuban Deputy Minister for Foreign Trade and Investment Antonio Caria Carte Corona had referred to Tehran as Havana's strategic partner in every field, and called for the further expansion of Iran-Cuba cooperation in economic fields.
And later in April, the Cuba Chamber of Commerce invited the Iranian companies to take part in the 32nd industrial exhibition in the Latin American country.