Iran Urges Punishment for ISIL War Crimes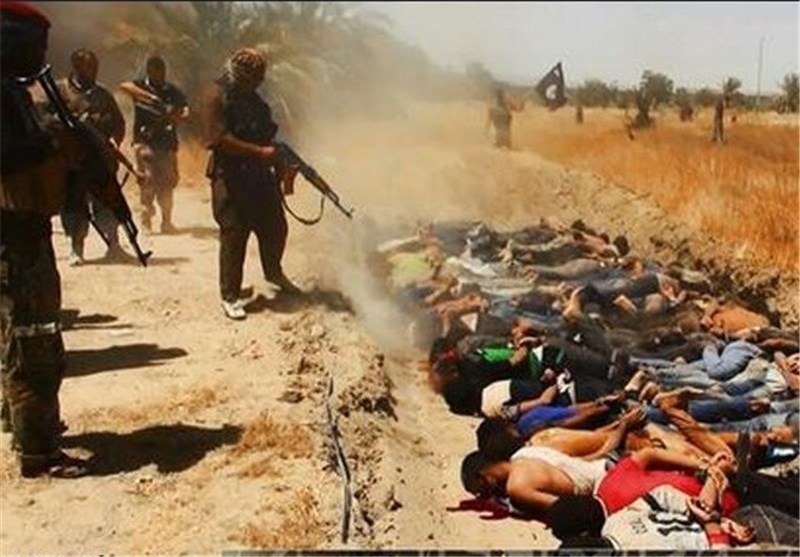 TEHRAN (Tasnim) – The Islamic State in Iraq and the Levant (ISIL) terrorist group and its sponsors should be brought to justice for committing war crimes, said Iranian Defense Minister Brigadier General Hossein Dehqan.
"Homicide, looting, aggression, devastation, mass executions and displacing thousands of innocent people in Iraq and Syria certainly amount to war crimes," Dehqan said at a cultural meeting in Tehran on Monday.
He also lashed out at the international organizations and the world powers that claim to advocate human rights for their muted response to the atrocities committed by the ISIL, saying such inaction along with the ISIL acts of terror have jeopardized the security of the region.
"ISIL is an illegitimate offspring of the US, the Zionist regime (of Israel) and the regional reactionists," the minister added, explaining that the crimes committed by the ISIL are aimed at securing the Tel Aviv regime and weakening the anti-Israeli resistance front.
Brigadier General Dehqan underlined that ISIL's destiny will be much worse than that of deposed Iraqi dictator Saddam Hussein, noting that the terrorist group's "inhumane acts" will definitely boomerang on their supporters.
He further emphasized the necessity for unity among the whole nation in a bid to safeguard the Arab country's solidarity.
The minister also reiterated neighboring Iran's support for Iraq's territorial integrity, and said, "The Islamic Republic of Iran favors an integrated, united, safe and developed Iraq and backs any measure in this regard."
The ISIL militants have stormed across much of northern Iraq, capturing several cities, seizing several border crossings with Jordan and Syria and advancing to capital Baghdad.
The terrorists' attacks have reportedly forced more than half a million people in Nineveh Province to flee their homes.
Meanwhile, Iraqi security forces have launched major offensives to retake control of the captured areas.