Cleric Warns of Independence Referendum in Iraq's Kurdistan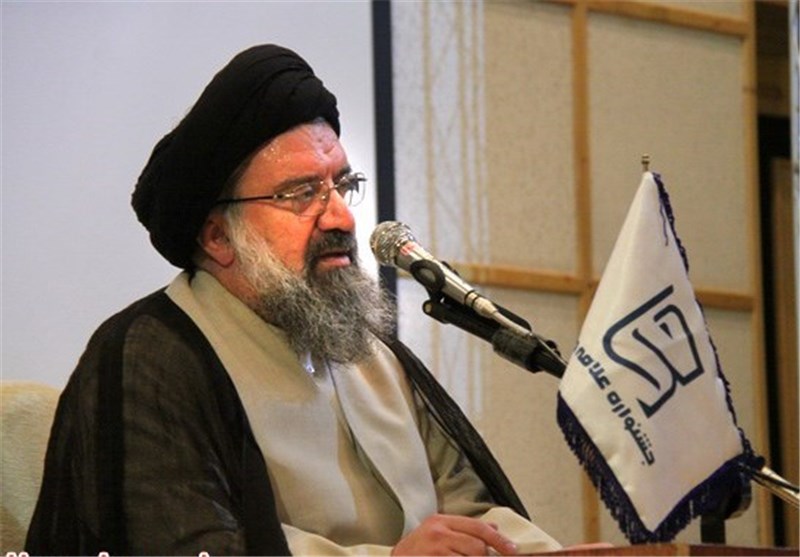 TEHRAN (Tasnim) – A senior Iranian cleric expressed extreme alarm at the Iraqi Kurdistan region's possible decision to hold referendum on independence, describing it as a "plot" that would create another "cancer tumor" in the region similar to Israel.
"This plot (independence of Iraqi Kurdistan) should be thwarted… Because another cancer tumor, like Israel, will be shaped in the Persian Gulf region, and such secession will not be confined to Kurdistan," Ayatollah Seyed Ahmad Khatami, a member of the presiding board of Iran's Assembly of Experts said on Saturday.
He also lashed out at President of the Kurdistan Regional Government Masoud Barzani for his "explicit" talk of independence referendum, warning that it spells a major plot to create a great Kurdistan.
Ayatollah Khatami also accused Washington of trying to obstruct democracy in Iraq, arguing that a plot is underway to rip the Arab country apart by provoking foreign-backed militancy.
Barzani has recently called on the parliament to form an independent electoral commission that would start organizing a referendum on independence for Kurdistan semi-autonomous region.
On Friday, Barzani issued a defiant statement to Baghdad that there was no going back on autonomous Kurdish rule in the oil city of Kirkuk.
The Kurdish region has long been at odds with Iraq's federal government on numerous issues, especially over what Kurdish politicians say are delayed and insufficient budget payments to the region.
Since June 10, Iraq has witnessed a fresh wave of violence fueled by the Takfiri terrorists. Violence in Iraq escalated last month after militants from the Islamic State in Iraq and the Levant (ISIL) terrorist group took control of large swathes of the Arab country.
Iraqi security forces backed by thousands of volunteers have pushed ahead with their campaign against the militants and managed to retake control of several areas captured by the ISIL.