Report: Iraq's Shiite Clerics Not to Interfere in Election of New PM
TEHRAN (Tasnim) – Sources close to Iraq's most influential cleric Grand Ayatollah Ali al-Sistani said the Shiite clerics would not interfere in the process of electing a new premier and would not prefer any of the candidates.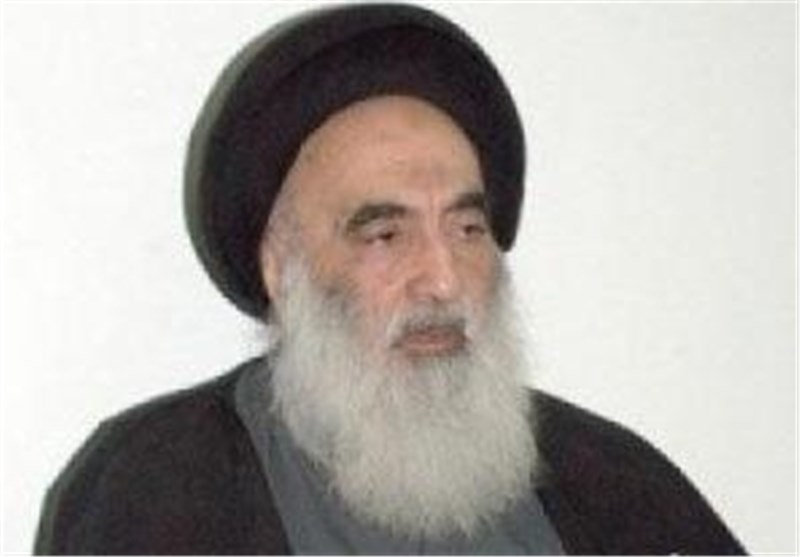 According to Iraqi Alghad Press website, despite some reports by media that the clerics in the holy city of Najaf were to interfere in the election by supporting certain candidates, sources close to grand Ayatollah have rejected such media reports.
Sources close to Ayatollah Sistani announced that he has the same opinion towards all the political groups with no preference for any specific candidate, meanwhile Ayatollah Sistani believes it is vital to elect a prime minister who can rid the country of the crisis.
Earlier, Grand Ayatollah Sistani had urged the election of the country's key political leaders as soos as possible to diffuse any possible political crisis.
Pressure has been building both inside and outside Iraq for a national unity government but political blocs have been unable to reach a deal.
Parliamentary elections were held in Iraq on 30 April 2014 to elect the 328 members of the Council of Representatives who will in turn elect the Iraqi President and Prime Minister.
Iraq's Prime Minister Nouri Al-Maliki's State of Law Coalition earned 95 seats of the Parliament which makes them entitled to form a new government.
Meantime, Maliki on Friday rejected the opposition calls for giving up his bid for a new term in office.
According to the Iraqi Constitution, if the parliament succeeds to elect a new speaker and two deputies, the next step should be choosing new president within the next 30 days.
Following that, the new head of state will have half of a month to ask the bloc with the most lawmakers to nominate a prime minister, who will be responsible for forming a new government.
The duration for the prime minister-designate to select his cabinet members, and present the list to the parliament is 30 days.