US Teen Freed on Bail by Israeli Court
TEHRAN (Tasnim) - A Palestinian-American teenager who activists say was subjected to a brutal beating by Israeli police has been freed on bail by a Jerusalem court pending an investigation.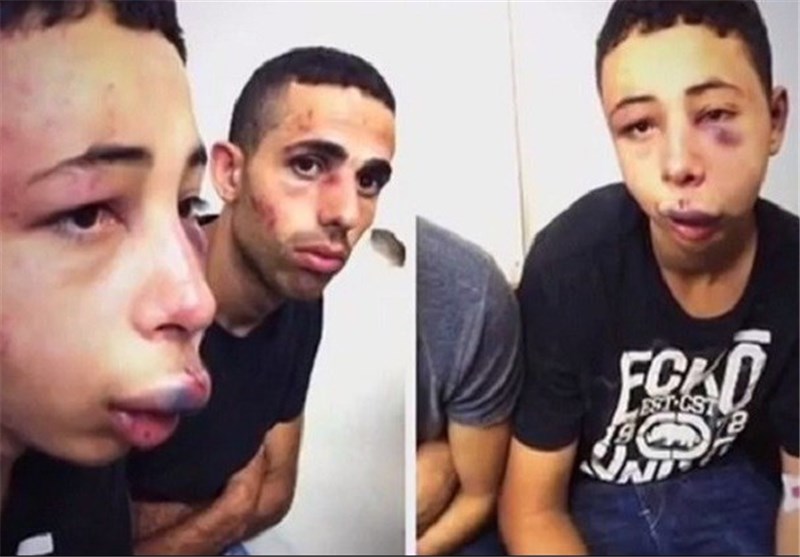 Tariq Abu Khdeir, 15, was detained on Thursday in Shuafat in occupied East Jerusalem, during the second day of violent clashes that followed the killing of his Palestinian cousin, who was also a teenager.
His lawyer said bail conditions included 10 days house arrest, $2857 fine and a ban on him entering Shuafat.
Speaking after the hearing Abu Khdeir's father, Salah Abu Khdeir, told Al Jazeera there was no evidence.
"If my son was involved in throwing rocks, the Israelis would have kept him," he said. "If he was involved in the situation in Shuafat, they would have kept him."
A video released by Palestine TV showed three masked officers beating a handcuffed teenager and then dragging him away.
The boy could not be identified from the tape, but photos released on Friday by Addameer, a local rights group, showed the badly beaten Abu Khdeir, with severe injuries to his face.
Abu Khdeir's father told Al Jazeera that the boy in the video was his son, and no other Palestinians have come forward to report similar injuries.
The boy's mother, Suha Abu Khdair, told Al Jazeera her son was "not recognisable".
The US state department said it was "profoundly disturbed" by the video and demanded a full investigation. Abu Khdeir lives with his family in Florida, and was in Jerusalem on holiday.