Deputy FM: No Iranian Military Advisers in Iraq
TEHRAN (Tasnim) – An Iranian deputy foreign minister emphasized on Sunday that the country has no military advisers in Iraq.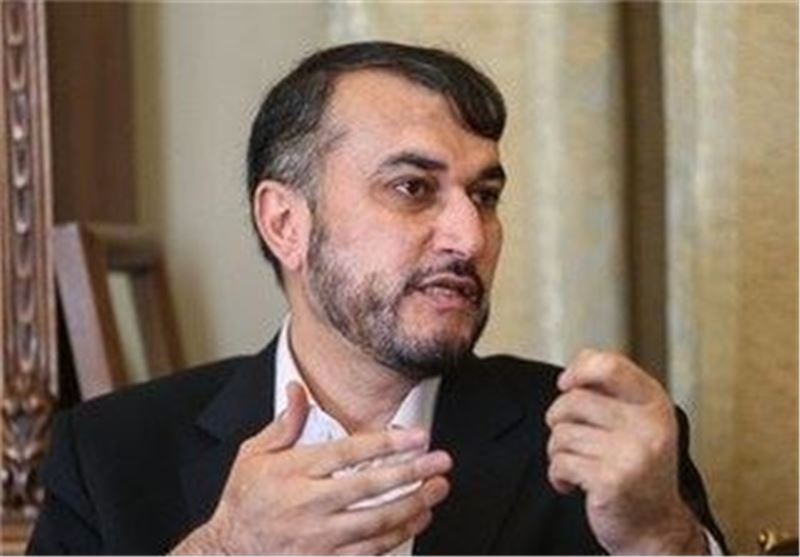 Iran's Deputy Foreign Minister for Arab and African Affairs Hossein Amir Abdollahian said Iran has been closely monitoring the security developments in Iraq, providing the neighboring country with necessary consultations.
"If Iraq demands us to sell or give them any arms to fight terrorism, we will definitely consider such request within the framework of international regulations and treaties," said the Iranian diplomat in an interview with Al-Alam TV Network in Tehran.
Amir Abdollahian added that fighting terrorism is of crucial importance for Iran.
Since the security crisis flared up in Iraq, Iranian officials have reiterated that the Islamic Republic would not interfere in Iraq's internal affairs but have pledged any necessary logistical support or consultations.
The militants from the ISIL (Islamic State in Iraq and the Levant) have stormed across much of northern Iraq, capturing several cities, seizing several border crossings with Jordan and Syria and advancing to capital Baghdad.
The terrorists' attacks have reportedly forced more than half a million people in Nineveh Province to flee their homes.
Iraqi security forces have launched major offensives to retake control of the captured areas.