Iranian MP Wants Gov't to Withstand US Pressure over UN Envoy Pick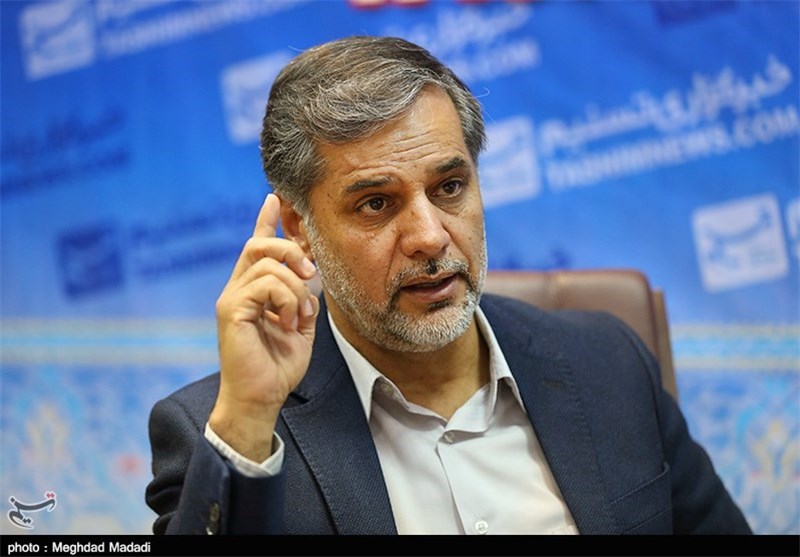 TEHRAN (Tasnim) – An Iranian lawmaker urged the administration not to give in to the US demands to change its nominee for the United Nations ambassador post, saying the Americans cannot dictate their positions to the international body.
Seyed Hossein Naqavi Hosseini noted that picking up a new UN ambassador by Iran would amount to acknowledging the US (legal) violation.
He reiterated that the United Nations adheres to its own rules and regulations regarding granting visas and credentials not those of the host country.
Back in May, the US refused to issue a visa to Hamid Aboutalebi, Iran's choice as its next ambassador and permanent representative to the United Nations. The denial violates the 1947 treaty agreement which was a prerequisite for the United Nations' agreement to locate their headquarters in New York City.
Aboutalebi had been accused of having links to the "students" who seized the US embassy in Iran in 1979 for 444 days.
The Iran diplomat rejects the claims, saying that he was merely serving as an interpreter at that time, nothing more.
On April 1, 2014, in the United States Senate, Republican Senator Ted Cruz introduced Senate bill 2195, a bill that would allow the President of the United States to deny a visa to any ambassador to the United Nations who has been found to have been engaged in espionage activities or a terrorist activity against the United States or its allies, and may pose a threat to US national security interests.
The bill passed the Senate on 7 April, and the United States House of Representatives on 10 April. President Barack Obama signed the bill 18 April 2014.