Iran Asks Int'l Community to Join Hands against Terrorism
TEHRAN (Tasnim) – Iranian Deputy Foreign Minister for African and Middle Eastern Affairs Hossein Amir Abdollahian called on the international community to join hands to fight the scourge of terrorism.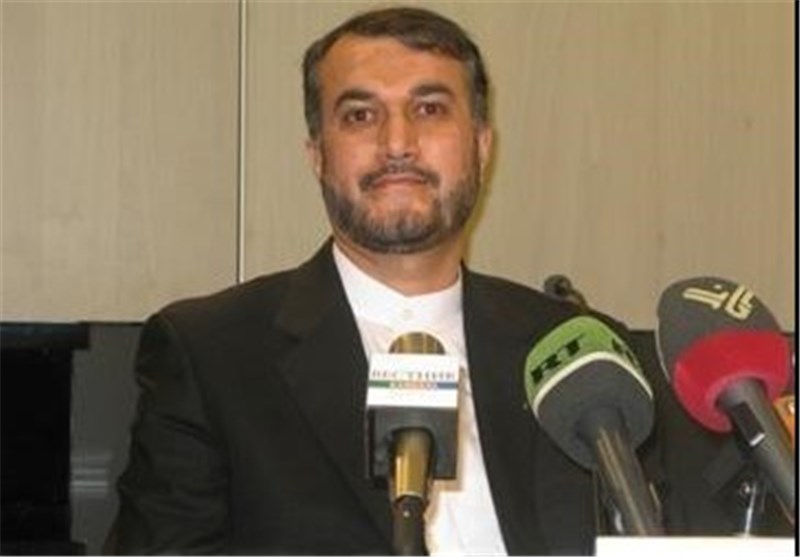 In a Tuesday meeting with Kuwaiti First Deputy Prime Minister and Foreign Minister Sheikh Sabah Khaled Al-Hamad Al-Sabah in Kuwait City, Amir Abdollahian discussed various regional and international issues, including the crisis in Iraq.
He described the recent acts of terrorism by Takfiri groups in Iraq as "dangerous for the region and the world," emphasizing the need for international community's cooperation to counter the inauspicious phenomenon of terrorism.
"Preserving the territorial integrity and unity of Iraq based on the country's constitution is one of the principles of the Islamic Republic of Iran's policies on Iraq," the Iranian diplomat noted.
The Kuwaiti foreign minister also stressed the need to maintain Iraq's unity and the country's political process, and described the disintegration of the Arab country as dangerous.
"We believe in fighting with terrorism and Kuwait's policy...," Sheikh Sabah Khaled stated.