Iran Urges Afghan Parties to Show Restraint over Election Results
TEHRAN (Tasnim) – Iran's foreign ministry spokeswoman on Wednesday called on all Afghan parties to show restraint regarding the recent disputes over the presidential election results.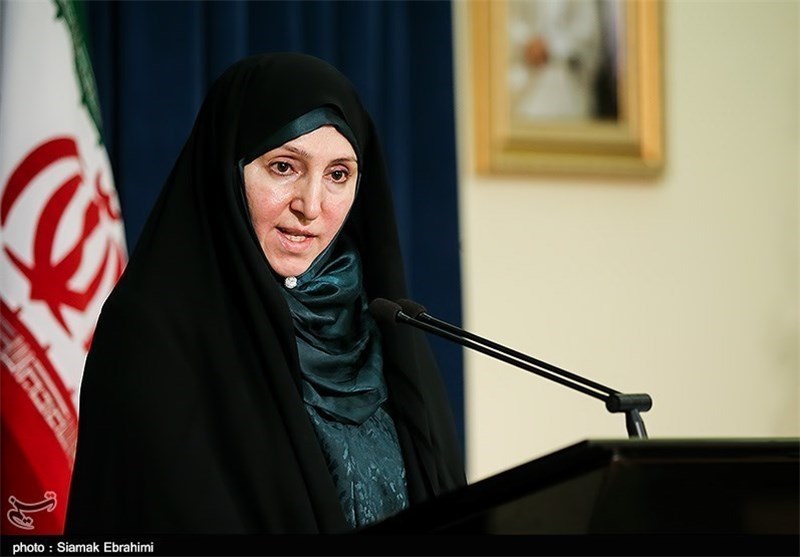 Marziyeh Afkham's remark came during her weekly press conference here in Tehran. She noted that Afghanistan needs peace and security and all the legal means should be used to find a final solution.
The spokeswoman reiterated that the stability, territorial integrity, and national unity of Afghanistan are extremely important to Iran considering the 1,000-kilometer border between the two countries.
She further underlined that legal demands of the Afghan presidential candidates should be considered during the election process and any alleged election fraud is expected to be clearly investigated.
However, she called on all the political parties in Afghanistan "to show restraint until the election process is finalized" and the Independent Electoral Complaints Commission (IECC) finishes dealing with complaints.
The Iranian spokeswoman praised the neighboring country for successful election in the country.
Following the release of preliminary results of the presidential runoff election which announced Ashraf Ghani Ahmadzai as the winner, there have been allegations made by the other candidate Abdullah Abdullah.
Abdullah has accused President Hamid Karzai, who is stepping down after 12 years in power, of helping rig the vote in favor of Ghani, describing it as a "coup" against the people. The standoff over the vote has quashed hopes for a smooth transition of power in Afghanistan.
Observers fear that a standoff between Abdullah and Ghani could plunge Afghanistan into disorder, with no clear leader in a country already beset by deep-rooted ethnic divisions.