Netherlands Defeats Brazil in World Cup's Third-Place Match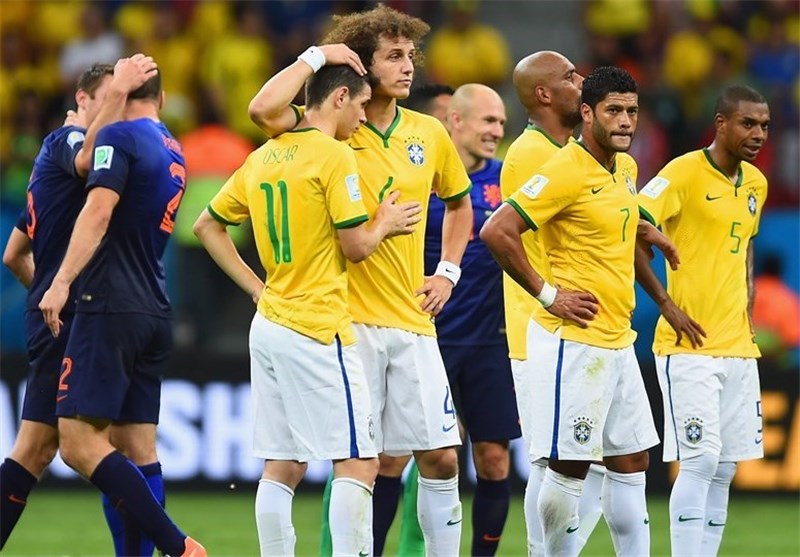 TEHRAN (Tasnim) - The Netherlands football team cruised past host Brazil 3-0 in Saturday's World Cup third-place match.
Arjen Robben was brought down by Thiago Silva just two minutes into the match and Robin van Persie scored from the penalty spot.
In the 17th minute, the Netherlands doubled its advantage when Daley Blind calmly dispatched his shot into the roof of Julio Cesar's net.
Georginio Wijnaldum made it 3-0 in the first minute of stoppage time.
"It's the president (of the confederation) who has to decide (about my future)," said Luiz Felipe Scolari, who led Brazil to the 2002 World Cup title.
"We had already agreed that after the tournament we would hand over the command regardless of whether we won or lost. I will turn in a report to the president and he will analyze what he wants to do."