New Israeli Air Strikes Bring Gaza Toll to 200
TEHRAN (Tasnim) - New Israeli air strikes in Gaza early Wednesday killed three people, medics said, bringing the death toll from Israel's operation in the besieged Palestinian territory to 200.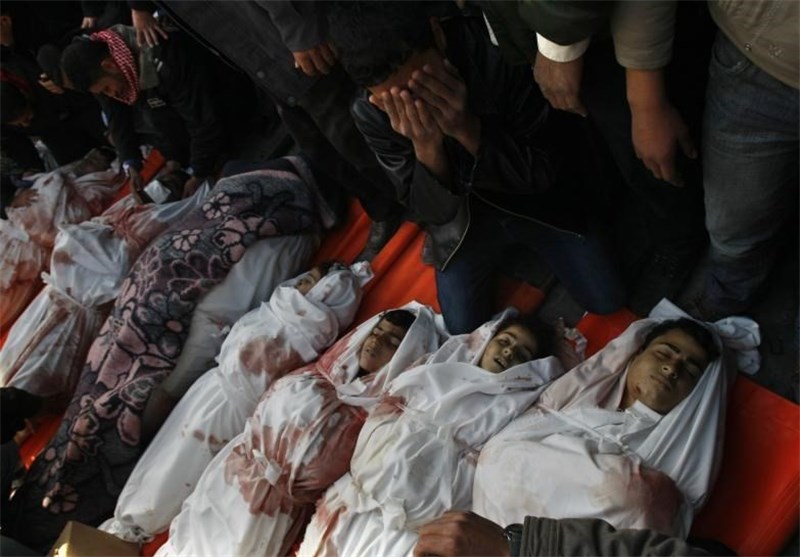 A strike on a house in the southern city of Rafah killed two men, emergency services spokesman Ashraf al-Qudra said, and a separate raid shortly afterwards killed a young man.
This came as Israel resumed a airstrikes against Gaza after Hamas defied an call to ceasefire and fired dozens of rockets over the border, claiming the first Israeli victim in the conflict.
Tensions continued to escalate in the week-old conflict as Hamas defied Arab and Western calls for a truce and Israel threatened to step up an offensive that could include an invasion of the densely populated enclave of 1.8 million.
Egypt announced a blueprint for a mutual "de-escalation" which was to have begun at 9 am (0600 GMT), with hostilities ceasing within 12 hours, AFP reported.
Hamas's armed wing, al-Qassam Brigades, rejected the ceasefire deal, namely because the proposal only addressed its key demands in general terms. The al-Qassam Brigades further said battle with Israel would "increase in ferocity and intensity".