Iranian Turkish FMs Call on Int'l Community to Stop Israeli Crimes
TEHRAN (Tasnim) – Iran and Turkey called for immediate action by the international community to stop inhumane crimes of the Israeli regime against the defenseless Palestinians in the Gaza Strip and to send humanitarian aid for the people.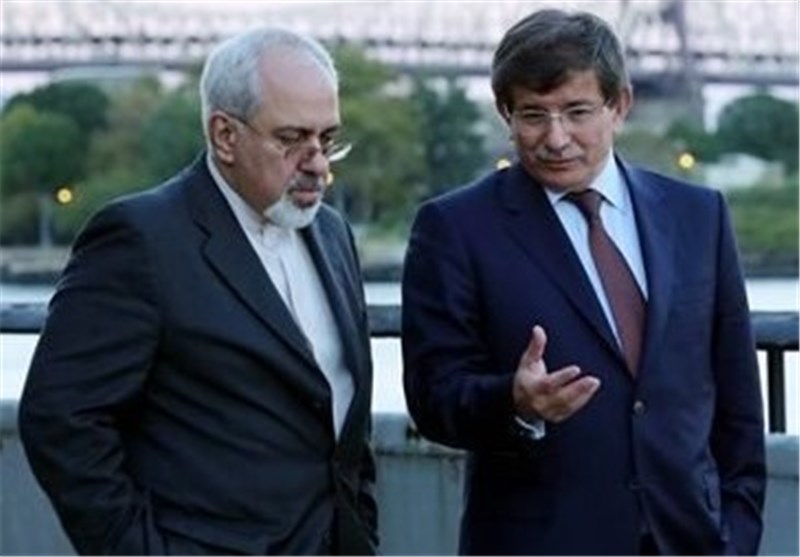 In a telephone conversation on Tuesday evening, Iranian Foreign Minister Mohammad Javad Zarif and his Turkish counterpart Ahmet Davutoglu exchanged views on the latest developments in Iraq and Gaza.
As regards Iraq, the Iranian and Turkish foreign ministers also emphasized the necessity for maintaining unity and integrity of Iraq and countering Takfiri (extremist) groups' acts of terrorism as well as secessionist moves.
Zarif and his Turkish counterpart also pointed to the savage and brutal attacks of the Zionist regime of Israel against people of Gaza, reiterating the need for immediate action of the international organizations and world countries to send humanitarian aid to the Gaza Strip and stop inhumane crimes of the Zionist regime.
Since July 8 when Israel started a new wave of attacks on the Gaza Strip, 200 Palestinians have been killed most of whom civilians. The brutal attacks have also wounded at least 1,400 people in Gaza.
The Gaza-based Palestinian Center for Human Rights said Israel had destroyed many homes and badly damaged hundreds of others.
During the last few days, rallies have been staged in many countries across the world to protest against Israel's continued military assault on the coastal enclave.