Spanish MP Upbeat on Future of Iran-Sextet Nuclear Talks
TEHRAN (Tasnim) – A senior Spanish lawmaker said his country hopes that the ongoing negotiations between Iran and six world powers on the country's nuclear program will result in a good agreement.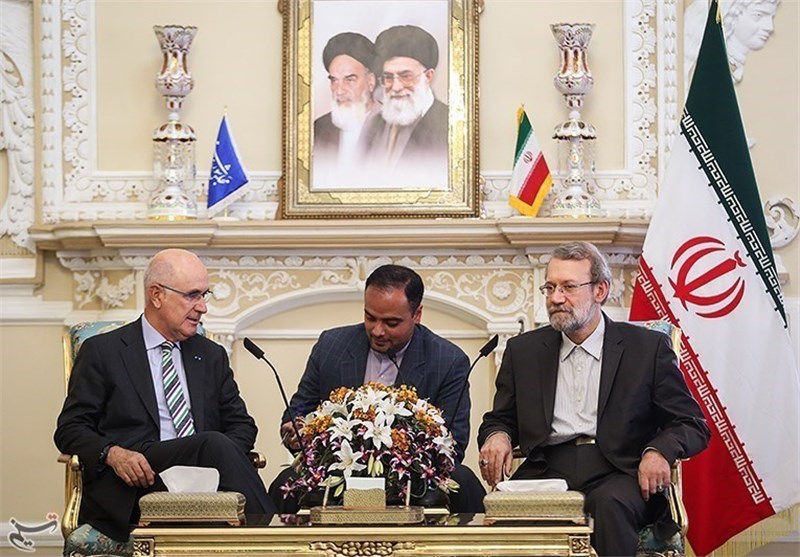 In a meeting with Iranian Parliament Speaker Ali Larijani in Tehran on Tuesday, Chairman of the Foreign Affairs Committee of the Spanish Parliament Josep Antoni Duran i Lleida commented on the ongoing nuclear talks underway between Iran and the Group 5+1 (the five permanent UN Security Council members plus Germany) in the Austrian capital of Vienna.
"Spain welcomes the talks and hopes that a good agreement, which considers the interests of Iran and meets the concerns of the international community, will be reached based on mutual trust," he stated.
Since July 2, delegates from Iran and the Group 5+1 (also known as the P5+1 or E3+3) have launched a fresh round of high-profile talks in Vienna in a bid to hammer out a comprehensive deal on Tehran's nuclear case before a self-imposed July 20 deadline.
Coordinated by the EU, the talks are aimed at resolving the decade-long standoff on the Islamic Republic's peaceful nuclear program.
Elsewhere in his remarks, the Spanish parliamentarian pointed to the spread of terrorism in the Middle East region, saying that the US and its allies have made strategic mistakes in countering terrorist groups, and have suffered defeat.
During the meeting, Larijani said that supporting terrorism by the US and certain regional countries is the root cause of insecurity and chaos in the region.