US Drone Kills 12 in Pakistan Tribal Area
TEHRAN (Tasnim) - At least 12 people have been killed in a US drone attack in the Pakistani tribal area of North Waziristan, sources said, the second such attack this week.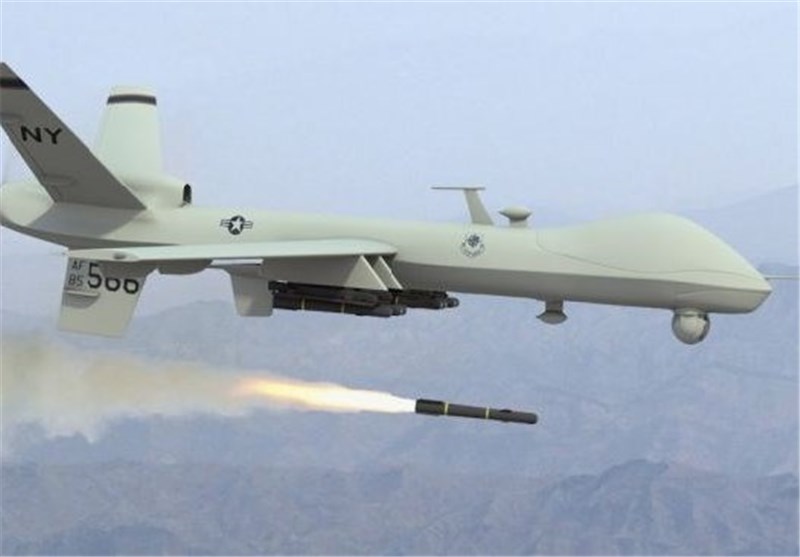 Wednesday's attack took place in the Dattakhel area of North Waziristan, about 30km west of Miranshah. Four missiles fired by the drone targeted a vehicle, local sources said, resulting in the destruction of the vehicle and an adjacent compound.
Al Jazeera cannot independently verify the death toll, as access to the area is restricted.
The AP news agency said 15 people were killed, citing two anonymous Pakistani officials.
The strike on Wednesday was the fifth since a six-month hiatus of such attacks by US forces ended in June.
Pakistan's military launched an operation on June 15 against the Pakistan Taliban and its allies in North Waziristan, who use the contested tribal area as a hub for activities in Pakistan and Afghanistan,
On Wednesday, the military said that it had killed 35 "fleeing terrorists" in aerial bombardment of the Shawal Valley area of North Waziristan.
The strikes came after at least five soldiers and 11 "terrorists" were killed in an intense exchange of fire in the town of Mir Ali on Tuesday, the military said.
According to the military's figures, more than 455 people have been killed in air strikes and a ground offensive in North Waziristan since operation began. At least 25 soldiers have also been killed, the military said.