Iran Condemns Terrorist Bomb Blast in Afghanistan
TEHRAN (Tasnim) - The Iranian Foreign Ministry on Wednesday condemned a deadly blast in the Afghan province of Paktika that left scores of people dead and wounded.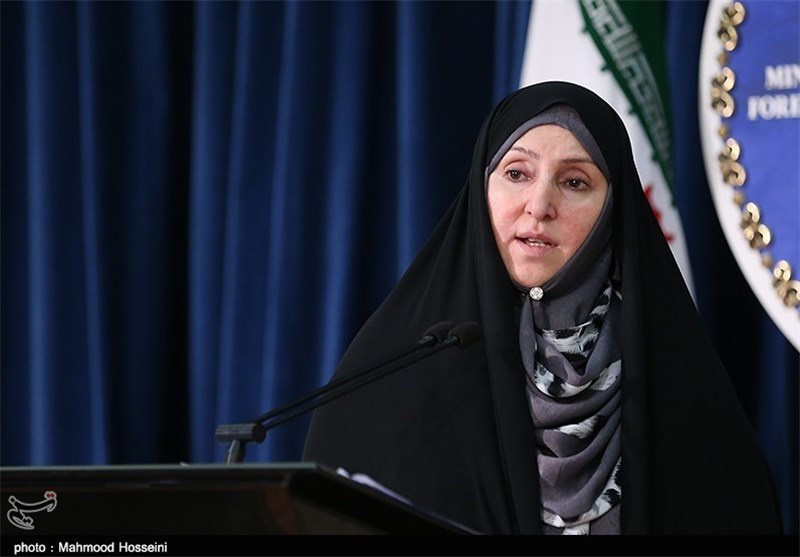 Foreign Ministry Spokeswoman Marziyeh Afkham also expressed Iran's deep regret over the tragic incident in Iran's eastern neighbor, and offered condolences to the Afghan government and nation.
On Tuesday, a car packed with explosives detonated as it was passing by a crowded market in Afghanistan's eastern province of Paktika, killing at least 89 people and wounding dozens more.
Afkham further made a reference to the WAVE (World Against Violence and Extremism) act proposed by Iranian President Hassan Rouhani, saying the initiative provides a clear criterion for the countries in the fight against extremism and terrorism.
She stated that Iran's proposal prepares the ground for the regional and international security and stability, and underlined that collective efforts and global determination are needed to make it true.
In December last year, the United Nations General Assembly approved a proposal presented by President Rouhani, which asks the UN member states to unite against extremism, violence and sectarian conflicts in all their forms.
The resolution, which received overwhelming approval in the global body, also necessitates "appropriate measures to strengthen universal peace and to achieve international cooperation in resolving international problems of an economic, social, cultural, or humanitarian character."