Iranian Parliament Speaker Congratulates Election of Iraqi Counterpart
TEHRAN (Tasnim) – Iranian Parliament Speaker Ali Larijani on Wednesday congratulated Salim al-Juburi on his election as the new speaker of the Iraqi parliament, and renewed Tehran's all-out support for Baghdad.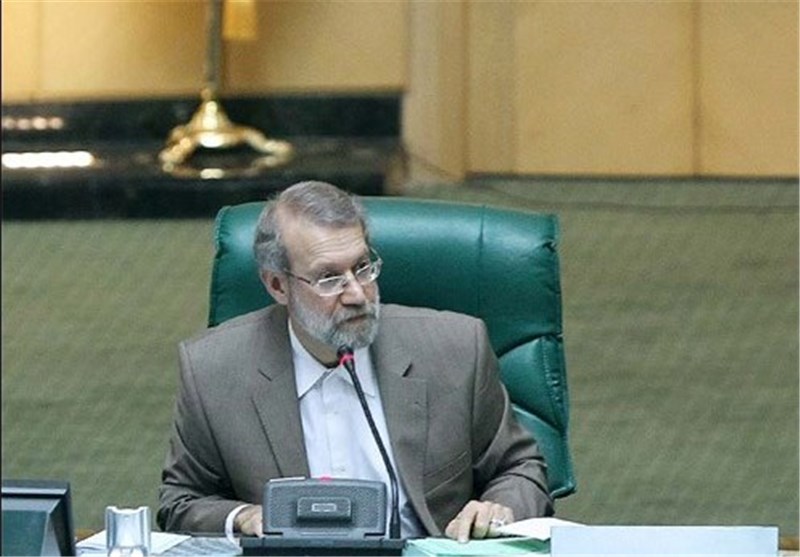 In a message addressed to Juburi, the Iranian parliament speaker said that given the current situation in Iraq, the stability of legal institutions, especially the parliament, will be a major step forward in promoting security and tranquility in the country.
Larijani also emphasized that the Iraqi people and government can leave behind the current situation only by boosting the path towards democracy, implementing the Constitution and promoting unity among Iraqi people, government and political groups.
He reiterated that the Islamic Republic of Iran fully supports "Iraq's independence, sovereignty, unity, and territorial integrity."
Iraq's parliament elected Juburi Tuesday after two failed sittings. The much-delayed election kick-starts a political process which should also see lawmakers agree on a federal president, who then designates the largest bloc, the candidate of which has the first chance to form a government.
When it is eventually formed, the new government will face the daunting task of steering the country through its worst crisis in years.
Juburi won 194 out of the 273 votes cast, with most of the rest deemed invalid and only 19 going to his only rival, an obscure candidate elected to parliament on a secular list.