Americans Rally in Support of Gaza (+Photos)
TEHRAN (Tasnim) – Hundreds of Americans staged pro-Palestine demonstrations in Washington condemning the Israeli crimes against people of Gaza and the US supports for the Tel Aviv regime.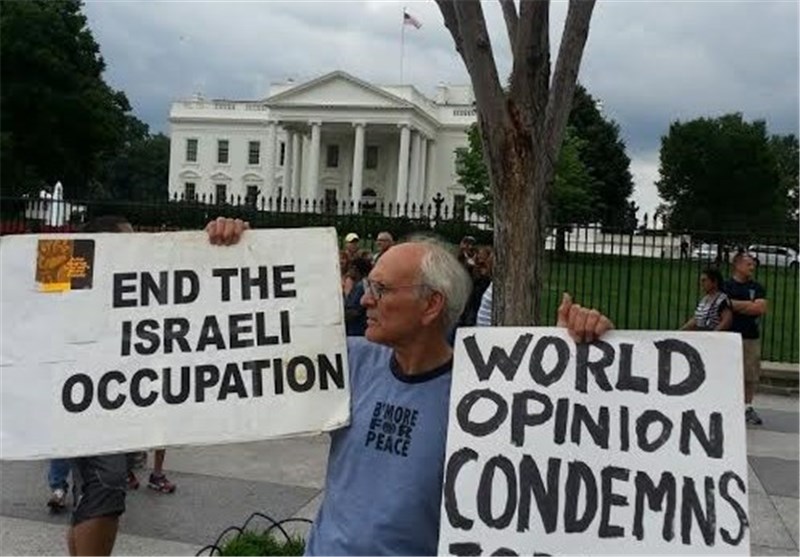 The Sunday rally began in front of the headquarters of the US Department of State in Washington. After speeches by a number of social activists and human rights advocates, demonstrators marched to the White House.
They were chanting slogans in support of the Gaza people, including "Free Palestine", "Shame on John Kerry", "Shame on Israel" and "Shame on Zionism".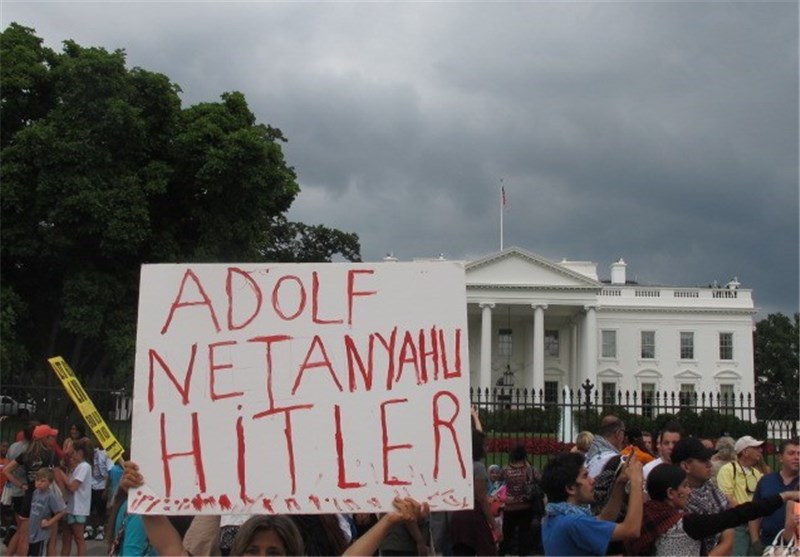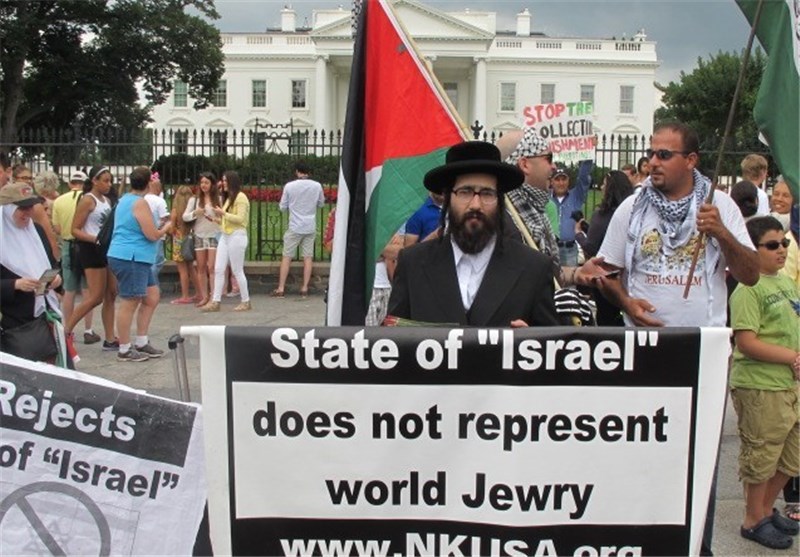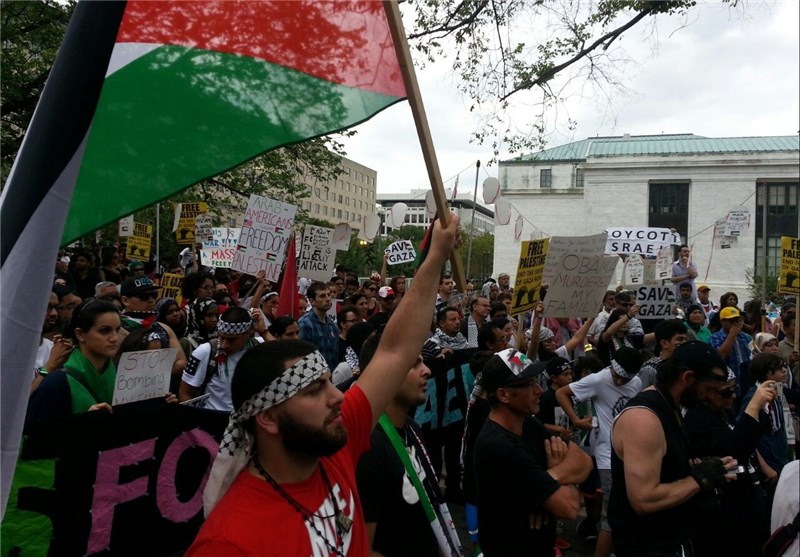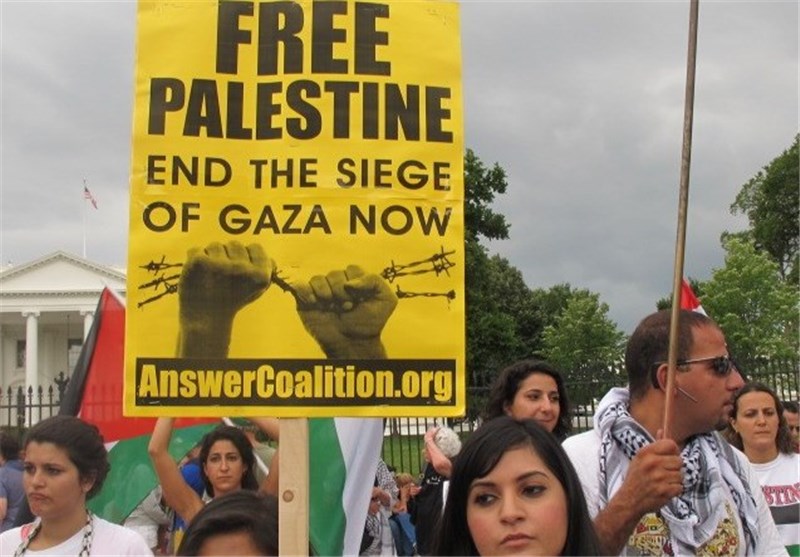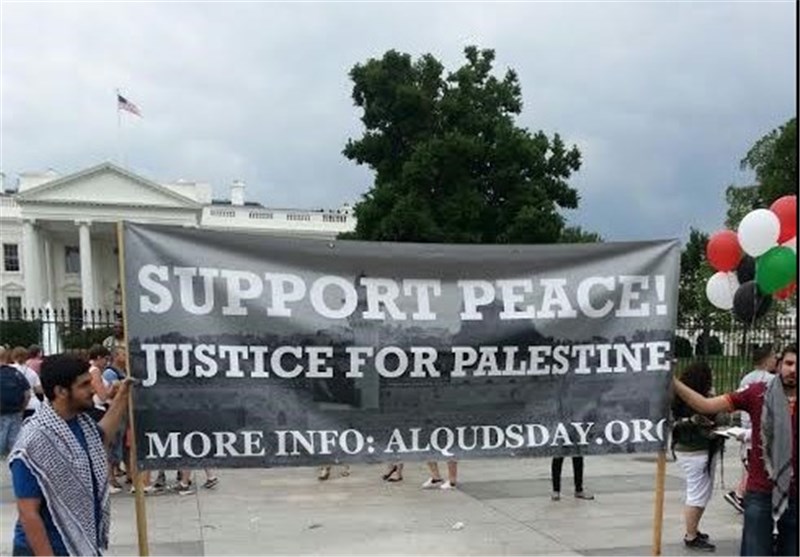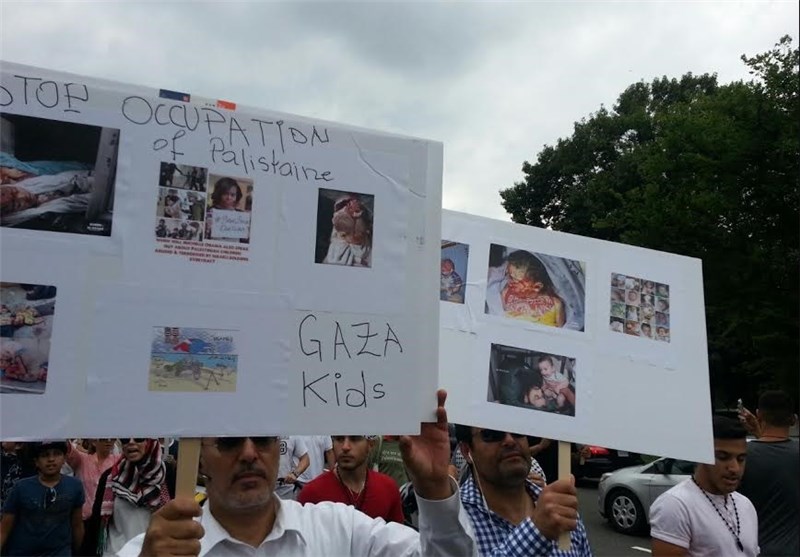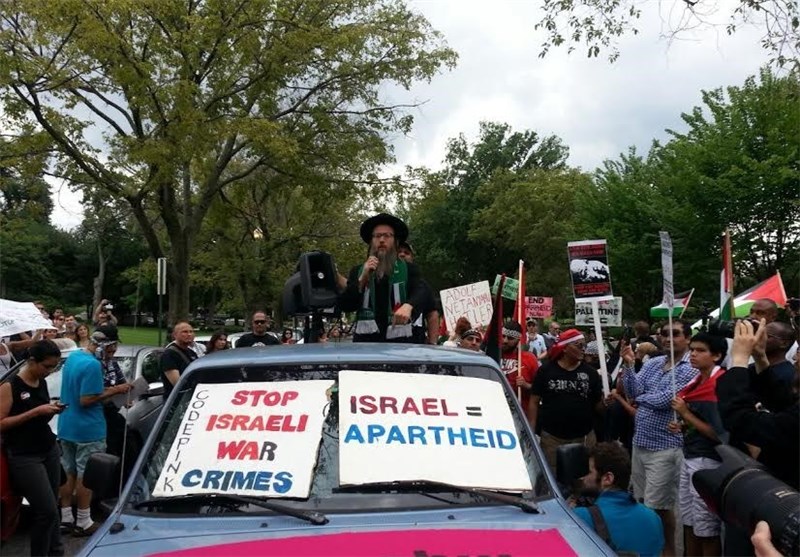 Another mass rally in Westwood, a neighborhood in Los Angeles, California, attracted demonstrators of different social strata in front of the Federal Building on Sunday to vent anger at Israel for the slaughter of people in besieged Gaza.
"We are a diverse community of Palestinian, Jewish and all creeds gathering in the heart of American Zionism to demonstrate the unlawful genocidal regime of Israel for its recent and continued use of terror, murder, and ethnic cleansing, particularly of children directed toward Gaza and greater Palestine -a land which it currently occupies in colonial fashion," read part of a press release after the rally.
On July 8, Israel opened air strikes on the Gaza Strip. After 10 days of bombardment of the enclave from the air and sea, the Israeli forces launched a ground offensive against the densely-populated enclave of 1.8 million Palestinians on July 17.
More than 500 Palestinians have been killed and thousands have been wounded in the 14-day Israeli assault on the densely-populated enclave of 1.8 million Palestinians.
About 75 percent of the deaths in Gaza have been civilians, according to UN estimates.