Bodies of MH17 Victims Arrive in Kharkiv
TEHRAN (Tasnim) - A train carrying the remains of victims of a Malaysian Airlines plane shot down over rebel-held territory in eastern Ukraine arrived in the government-controlled city of Kharkiv.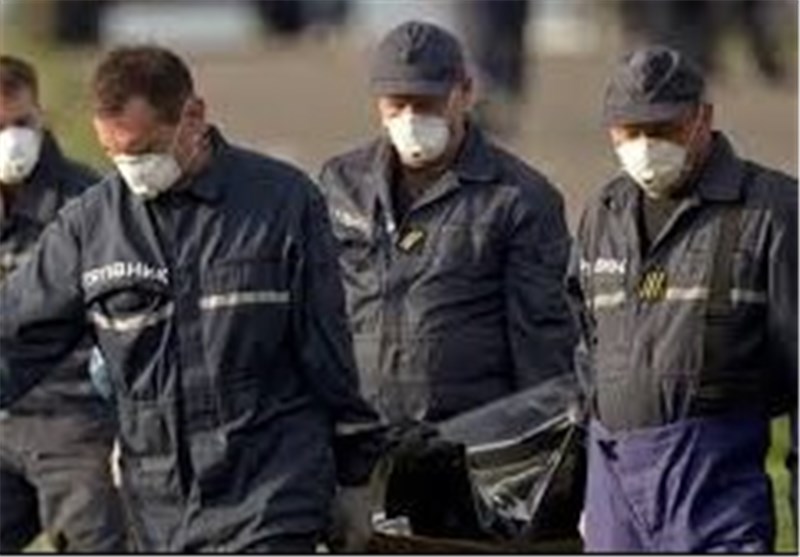 The train, which includes five grey refrigerated carriages, slowly rolled into the grounds of an arms industry plant in Kharkiv on Tuesday where the remains are due to be unloaded and then flown to the Netherlands.
The first bodies will arrive in the Netherlands on Wednesday, Prime Minister Mark Rutte said.
"Tomorrow the first plane (with bodies) will leave for Eindhoven," in the southern Netherlands, Rutte told journalists.
Al Jazeera's Scott Heidler, reporting from Kharkiv, said "once the remains arrive in the Netherlands the identification process will take place. Those who need to be will be flown abroad to their countries of origin".
Almost 300 people were killed when the Malaysian Airlines airliner was shot down on Thursday, most of them were Dutch. The Netherlands is leading the international investigation.
Earlier on Tuesday in Ukraine's city of Donetsk, some 300km south-east from Kharkiv, the separatists handed two so-called black boxes from the downed Malaysia Airlines plane over to Malaysian experts.
"The Malaysian team has taken custody of the black boxes, which appear to be in good condition. They will be held securely in Malaysian custody while the international investigation team is being formalised," Malaysian Prime Minister Najib Razak said in a statement to Reuters.