Iran President: Gaza Situation Extremely Worrying
TEHRAN (Tasnim) – Iranian President Hassan Rouhani expressed grave concern over the plight of Palestinian people in the Gaza Strip and called on the international community not to keep silent on the massacre of women and children by the Israeli military.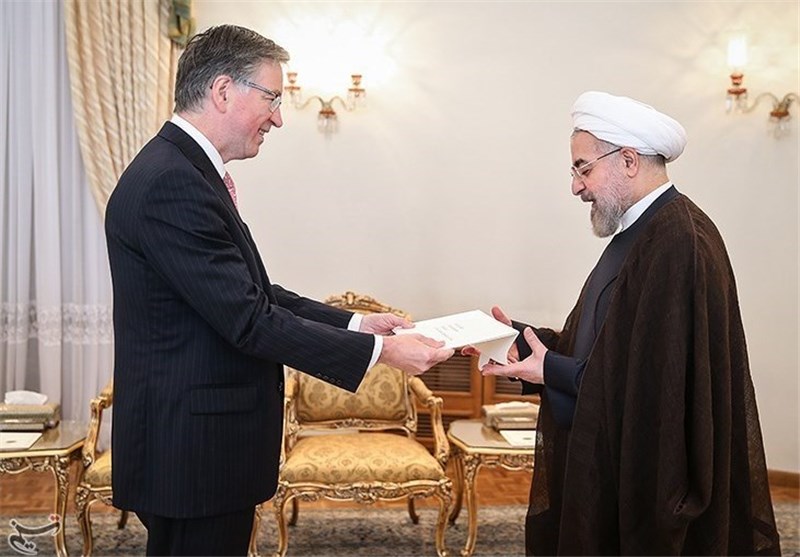 The siege of the Gaza Strip has deprived Palestinians of the needed food and medical supplies, President Rouhani said during a meeting with the new ambassador of Iceland to Tehran, Gunnar Palsson, in Tehran on Tuesday.
On July 8, the Israeli regime launched air strikes on the Gaza Strip. After 10 days of bombarding the enclave from the air and sea, the Israeli forces started a ground operation in the Gaza Strip.
More than 600 Palestinians have been killed and more than 3,600 have been wounded in the 15-day Israeli onslaught.
Some 70 percent of the casualties in Gaza have been civilians, according to UN estimates.
"If we remain indifferent to the plight of others, then we will have no right to expect them to sympathize with in our own plights," Rouhani noted .
"Today, human society should come to the understanding that we all share a common fate," the Iranian president reiterated.
He also commented on the major problems in the region and the world like the spread of terrorism and emphasized that all countries need to contribute to tackling such challenges.
During the meeting, Iceland's new ambassador, who submitted his credentials to president Rouhani, for his part, said that his country would seek closer bilateral and international ties with Iran, although the two countries are geographically far away from each other.
Palsson also commented on the recent regional and international developments, emphasizing that Iceland will spare no effort to promote mutual cooperation with the Islamic Republic.