UN to Investigate Israel's Gaza Offensive
TEHRAN (Tasnim) - At least 25 people, including three children, have been killed in bombardment by the Israeli military on the Gaza Strip, just a day after the UN Human Rights Council voted to launch an inquiry into the ongoing Israeli offensive's alleged violations of international laws.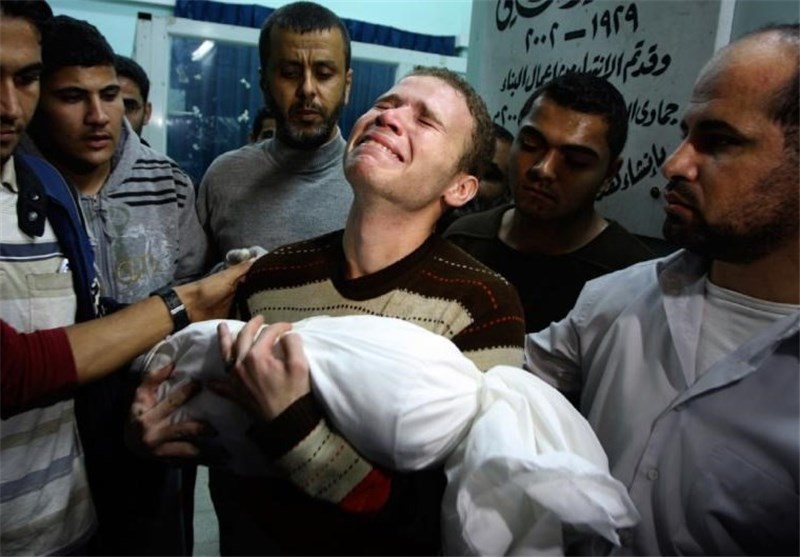 Most of Thursday's casualties were reported in the town of Khan Younis in southeast of Gaza, but ambulances struggled to enter the area amid intense fighting between Israeli troops and Palestinian Hamas fighters, Al Jazeera's correspondent reported.
Earlier, Navi Pillay, the UN rights chief, told an emergency session of the council on Wednesday that Israel's military actions could amount to war crimes.
The 47-member council adopted the investigation under a draft resolution after a request by Palestine, which has UN observer status.
29 states voted in favour of the investigation.
17 abstained, including many EU states.
1 voted against - the US.
Over 700 Palestinians - the vast majority of them civilians - have been killed in Israel's 17-day campaign in Gaza. In the same period, two Israeli civilians have been killed by rocket fire into Israel from Gaza, and 32 Israeli soldiers have died in Gaza.