Death Toll in Gaza Reaches 718
TEHRAN (Tasnim) – As the 17-day Israeli offensive on Gaza rages on, nearly 720 Palestinians have been killed, and over 4,500 other injured in the besieged enclave.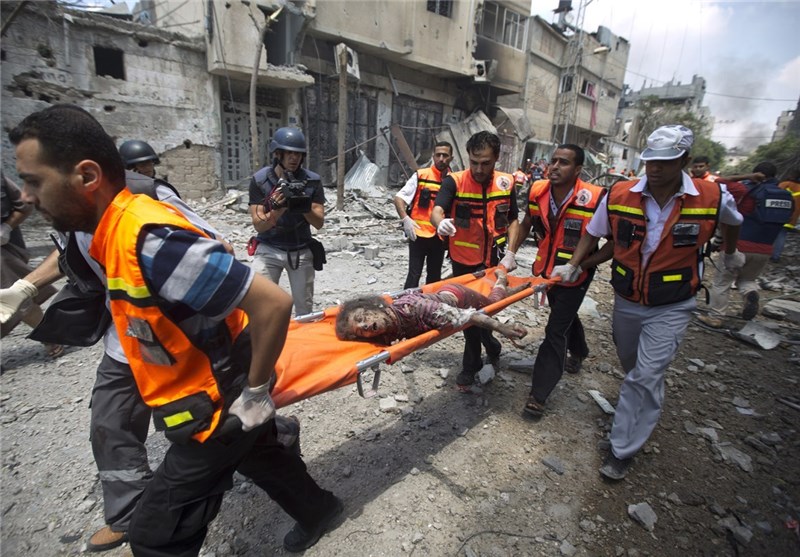 In one of the last attacks on the small enclave, Israel targeted an area near the city of Khan Yunis in southern Gaza, as well as a district in Jabalia in the northern of the Strip.
Reports say that at least 21 people were killed on Thursday including a family of six in Khan Yunis.
Since Israel started its air raids on July 8 and its ground invasion nearly 10 days later, at least 4,536 Palestinians have been wounded.
The Israeli military has so far targeted more than 3,250 locations in the besieged strip, completely destroying nearly 500 homes and partially damaging 2,644.
The number of Israelis who died from fighting with Palestinian fighters has climbed to 32. One other soldier remains missing.
Palestinian fighters say they have captured the soldier. But the Israeli army says he is presumed dead.
The Ezzedine al-Qassam Brigades, the military wing of the Palestinian resistance movement Hamas, has been firing retaliatory rockets into the occupied territories.