Foad Masoum Elected as Iraq New President
TEHRAN (Tasnim) - Iraqi lawmakers elected Foad Masoum, as the country's new president on Thursday.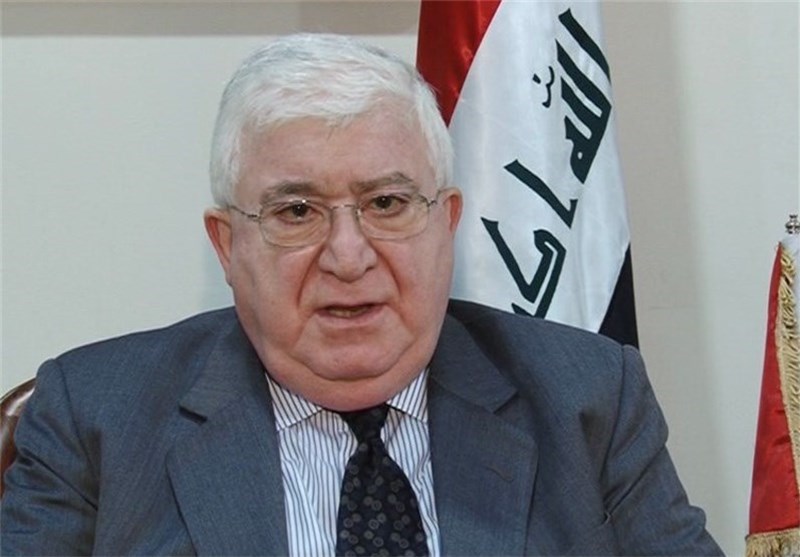 Iraq's parliament convened on Thursday to vote for a new president, Al Iraqiya TV Network reported.
Over 90 candidates were running for the post. The Kurdistani Alliance had nominated Foad Masoum, as its candidate for the president post.
Masum, who was born in 1938 and became the first prime minister of Iraq's semi-autonomous Kurdistan region in 1992, has managed to edge his rival former Deputy Prime Minister Barham Saleh during a vote by Kurdish MPs.
Based on the power-sharing agreement in Iraq, the position of federal president goes to the Kurds.
Masoum will replace President Jalal Talabani's whose term is set to expire.
Talabani, who suffered a stroke in late 2012, returned to the country on Saturday after more than 18 months abroad for medical treatment.
The selection of the new president was the latest step in the formation of a new government. Last week, Iraq's parliament elected Salim al-Jabouri as the speaker
Iraqi Politicians have been deadlocked over forming a new government since an election in April, in which Prime Minister Nouri al-Maliki's bloc won the most seats.