Iranian Commander Sees Looming Demise of Israel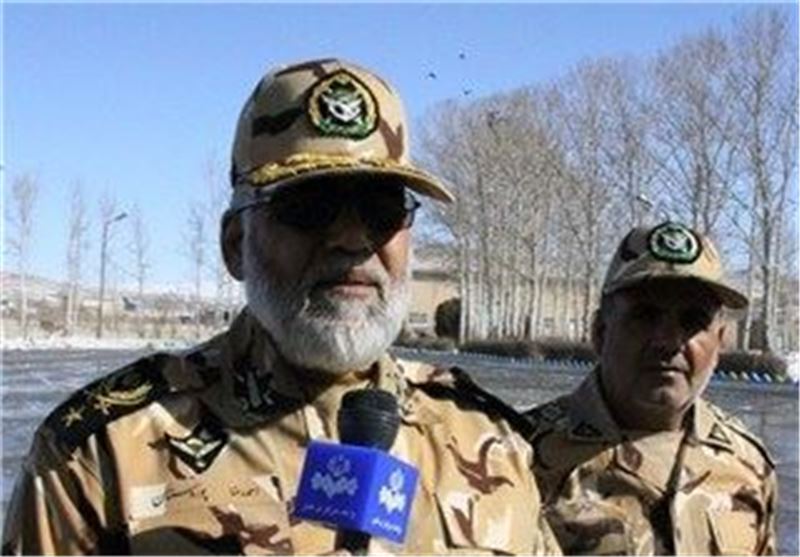 TEHRAN (Tasnim) - This year's International Quds Day ushers in a new process that leads to the downfall of the Zionist regime of Israel, commander of Iran's Army Ground Force Brigadier General Ahmad Reza Pourdastan stated on Friday.
Speaking to reporters amid mass rallies in Tehran held to express support for Palestine, Pourdastan described this year's International Quds Days as a "milestone" in all such demonstrations in the past.
"As believed by experts, we have entered a new stage on this year's Quds Day, and this is the beginning of an end to the Zionist regime," he explained.
The commander also emphasized the necessity for armed confrontation with Israel, which he said understands nothing but the "language of force."
Making a reference to Supreme Leader of the Islamic Revolution Ayatollah Seyed Ali Khamenei's emphasis on armed resistance against the Tel Aviv regime, Pourdastan called on Palestine's local governments to replace stones with arms in the battle against Israel.
On Wednesday, Ayatollah Khamenei underscored that armed resistance is the only way to confront the "destructive regime" of Israel.
"Nobody should assume that if Palestinians did not fire rockets from Gaza into Israel, the Zionist regime would have fallen short (of massacring people in Gaza), because there are no arms or rockets in the West Bank and the only weapon people have is stone, all the same the Zionist regime still humiliates and slaughters people there," the Leader underscored.
Since July 8, Israel has been carrying out airstrikes as well as ground and naval invasion on the besieged Gaza Strip.
Almost 850 Gazans have been killed, while over 5,200 have also been injured in the 18-day Israeli assault on the enclave.