Palestinian Factions: Lifting Gaza Siege Key Precondition for Lasting Truce
TEHRAN (Tasnim) – The representatives of Palestinian factions said US push for truce is aimed at disarming the Resistance Movement while ignores lifting the 7-year siege on the Strip.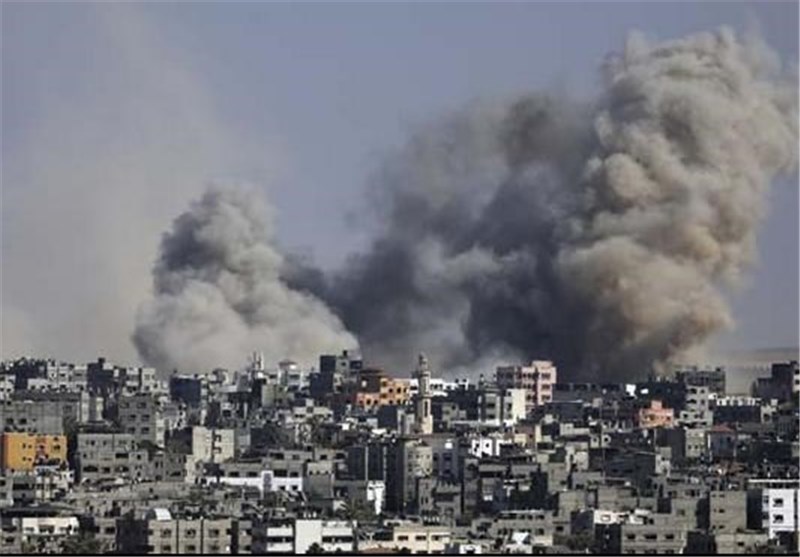 In a meeting with Iran's Deputy Foreign Minister for Arab and African Affairs Hossein Amir Abdollahian in Beirut on Saturday, the representatives of the Palestinian Liberation Organization (PLO) and a coalition of Resistance Movements expressed that the main demand of the Gaza residents is lifting of the 7-year siege.
They added that the construction of an international seaport and an airport for the Gaza Strip (among the conditions Palestinian factions have set for truce) is good but not enough.
Amir Abdollahian, for his part, stressed the great importance of the Palestinian cause for the Iranian nation and government, and stated that the Islamic Republic of Iran would unconditionally support the Palestinians untill full liberation of Palestine.
Amir Abdollahian further pointed to the depth of the Zionist regime's despair in facing the power of Palestinian resistance, adding that the resistance achievements have astonished the Zionists.
The Iranian diplomat arrived in Beirut on Saturday, heading a diplomatic delegation to hold talks with the Arab country's high-ranking officials on issues of mutual interest.
Latest regional developments including Israeli atrocities against Palestinians in the Gaza Strip and means of supporting the Palestinian nation and the Resistance Movement, were on agenda on Amir Abdollahian's meetings in Lebanon.
The 20-day Israeli offensive on Gaza has so far claimed the lives of nearly 1,150 Palestinians, including scores of innocent children, and nearly 6,000 others have been reported injured.