Iranian, Omani FMs Discuss Gaza Crisis
TEHRAN (Tasnim) – Iranian Foreign Minister Mohammad Javad Zarif in a telephone conversation with his Omani counterpart discussed the latest developments in Palestine following Israel's military action against the Gaza Strip.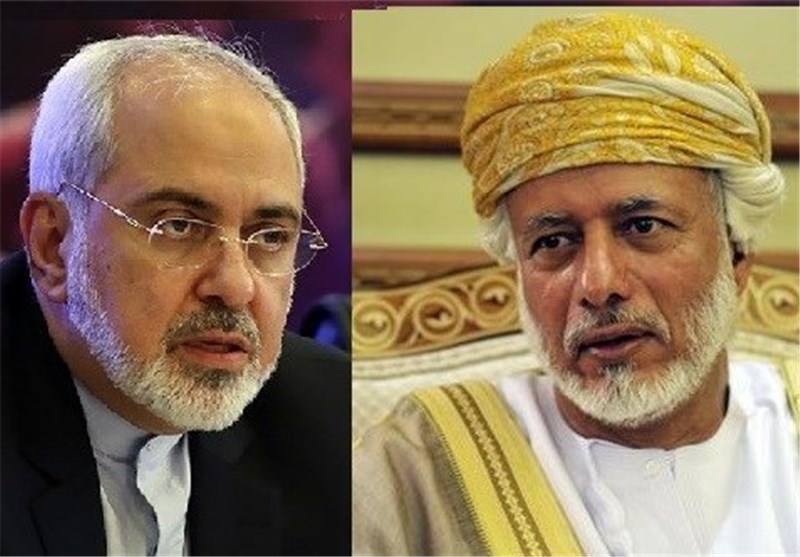 In the conversation on Sunday, the Iranian diplomat emphasized the necessity for concerted efforts by the international community to compel Israel to immediately end aggression against people of Gaza.
Zarif also noted that any plan for a ceasefire in the Gaza Strip needs to observe the demands of Palestinians, who want Israel end the blockade of the enclave and guarantee not to wage new military offensives against Palestinians.
The Omani Minister Responsible for Foreign Affairs Yusuf bin Alawi bin Abdallah, for his part, condemned Israel's strike on people of Gaza, and called for prompt action to end the attacks.
He also expressed the hope that continuation of consultation between influential Muslim countries would alleviate pains of Palestinians.
On July 8, Israel launched air strikes on the Gaza Strip. After 10 days of bombardment of the enclave from the air and sea, the Israeli forces started a ground operation in the Gaza Strip.
The death toll from 20 days of Israeli onslaught on Gaza has reached around 1,200 and nearly 6,000 have been wounded.