Hamas: Resistance, Muslims Unity Only Way to Stop Israeli Crimes
TEHRAN (Tasnim) – Khaled Meshaal, the head of Hamas Political Bureau, said on Sunday that resistance and unity among Muslims are the only ways to halt the Israeli regime's atrocities against the defenseless people of Palestine.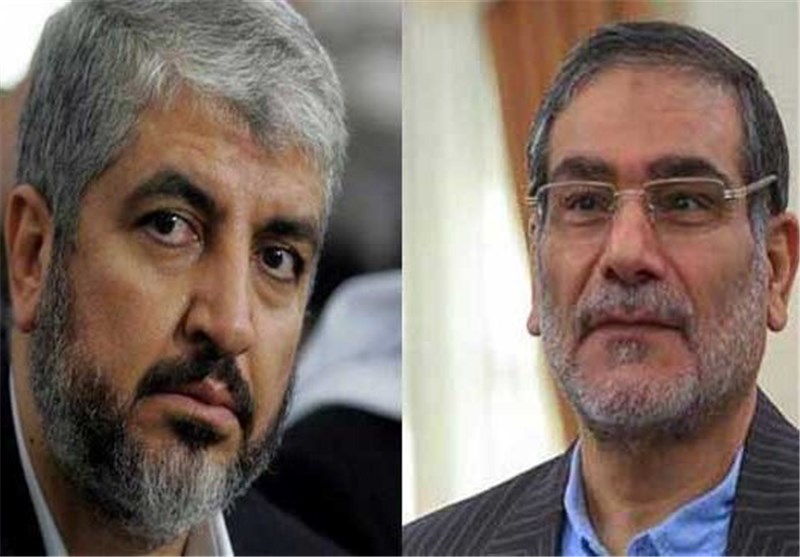 In a telephone conversation with Secretary of Iran's Supreme National Security Council (SNSC) Ali Shamkhani, Meshaal appreciated the Iranian nation's support for the Palestinian people.
He also reiterated Palestinians' determination to resist Israel, saying, "We have faith in the promises of God and are confident that resistance against enemies will finally end in our victory through divine assistance."
"We will never retreat from our sacred cause, which is the liberation of the holy city of Quds," he added.
During the conversation, Shamkhani hailed Gaza's resistance against the Israeli atrocities and said Iran is determined to fully support the Palestinian nation.
"The Islamic Republic of Iran has utilized its entire diplomatic potentials to shed light on the inhumane crimes of the Zionist regime (of Israel) in Palestine and to defend the oppressed people of Palestine," he stated.
The conversation came as Health ministry officials in the Gaza Strip announced that the death toll from 20 days of Israeli onslaught on the blockaded territory has hit nearly 1,150 with some 6,000 others reported injured.