Experts Cancel Visit to Ukraine Crash Site
TEHRAN (Tasnim) - International experts have been forced to abandon their plans to visit the site where the Malaysian airliner crashed because of fighting between pro-Russian rebels and Ukrainian troops in the area.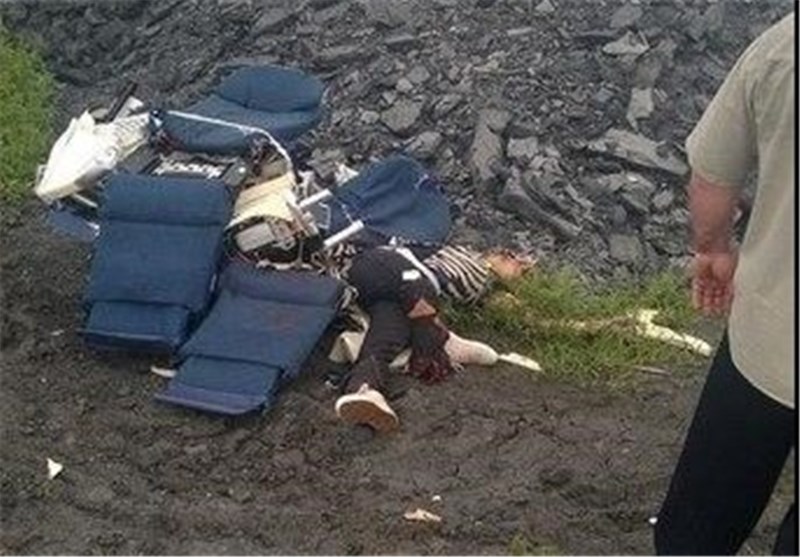 The setback happened despite an agreement reached with separatists in Ukraine on Sunday to enable international police to oversee a site, Al Jazeera reported.
"The situation on the ground appears to be unsafe ... we therefore decided to deploy tomorrow morning," said Alexander Hug, deputy head for the Organisation for Security and Cooperation in Europe's monitoring mission in Ukraine.
A statement issued by the office of Najib Razak, Malaysian prime minister, said the agreement with Aleksander Borodai, the separatist leader, would "provide protection for international crash investigators" to recover human remains and ascertain the cause of the crash.
"It is imperative that we deploy a full team of investigators to ensure all the human remains are removed from the site, identified and repatriated," Najib said in the statement.
A dozen Dutch policemen in armoured 4x4 vehicles set off for the site late on Sunday morning.
Observers say the crash site is still strewn with remains.
Unarmed Australian police would be sent to the crash site as part of a Dutch-led police force to secure the area and help recover victims' remains.
Flights from Ukraine to the Netherlands have taken 227 coffins containing victims of the plane disaster.
Officials say the exact number of people held in the coffins still needs to be determined by forensic experts in the Netherlands.
Flight 17 was shot down last week in eastern Ukraine en route from Amsterdam to Kuala Lumpur, killing all 298 passengers and crew on board.