Iran: US Among Biggest Violators of Religious Rights
TEHRAN (Tasnim) – The Iranian Foreign Ministry said the United States, with its systematic discrimination against Muslims and its restriction on freedom of the other religious minorities, is among the biggest violators of the religious rights.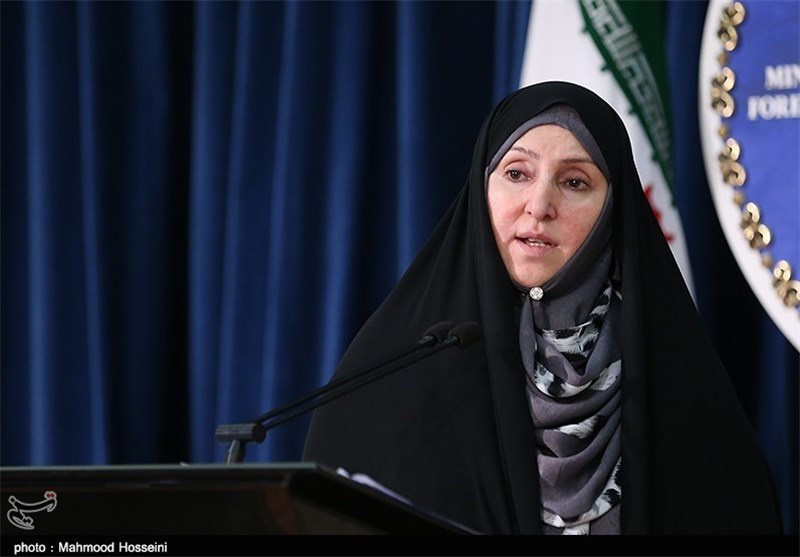 The remark came by Iran's Foreign Ministry Spokeswoman Marziyeh Afkham in response to a recent report issued by the US State Department on religious freedoms in countries around the world including Iran.
"Such reports are merely aimed at putting pressure on other countries and lack validity," Afkham underlined.
The Iranian spokeswoman pointed to the continued efforts by officials in Washington to justify Zionist regime of Israel's brutal atrocities and crimes, and stressed, "The US all-out support for the Zionist regime's actions and the unbelievable restrictions on the followers of the other Abrahamic religions living in the occupied Palestinian territories and Washington's all-out support for the Quds occupying regime's recent aggression and crimes in the Gaza Strip have left no competence for the US administration to judge or advice the other countries on religious freedoms and rights."
She further underlined that the Islamic Republic of Iran's Constitution recognizes all divine religions and stresses that their followers are free to act in accordance with their own religious rites.
Under the Iranian Constitution, the recognized religious minorities have the right to elect parliamentary representatives of their own, while they can vote for Muslim candidates as well.
Five seats of the country's parliament are reserved for religious minorities. There is one Zoroastrian, one Jewish and three Christian (two for Armenian Christian and one for Assyrians) lawmakers in the Iranian parliament.