Israel Should Face Trial for Committing War Crimes: Iran's FM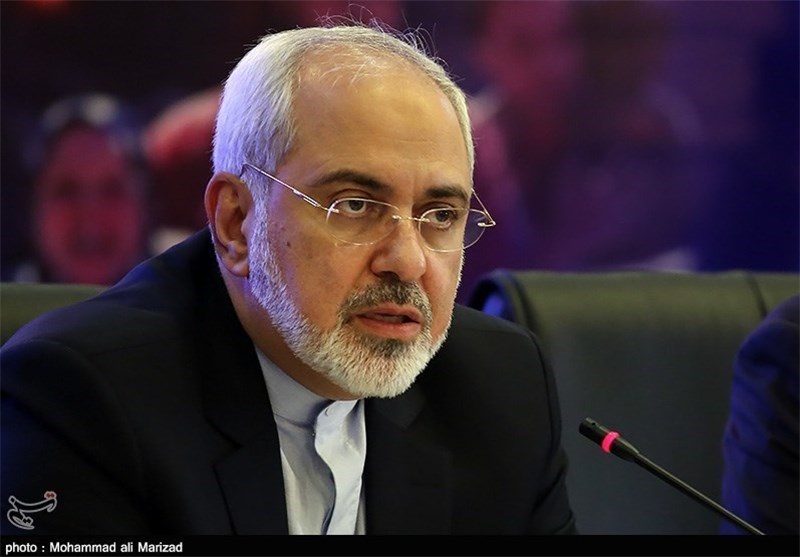 TEHRAN (Tasnim) – Iranian Foreign Minister Mohammad Javad Zarif said on Monday that concerted efforts should be made to bring Israel to justice for slaughtering people of Gaza.
"The time has come that perpetrators of this crime (against Gazans) would be brought to justice, and this is possible by a joint measure," Zarif said in an address to a ministerial meeting of the Palestine Committee of the Non-Aligned Movement (NAM) in Tehran on Monday.
The top Iranian diplomat also slammed Israel's killing of civilians in the Gaza Strip as "war crimes and crimes against humanity."
Zarif further pointed to the proposals made by some participants in the Monday meeting that Israeli leaders should be tried at the international criminal courts, and stressed, "We should employ the whole possibilities and opportunities and take the appropriate action in this regard."
"Collective measures should be taken to end the violence. That is why the Non-Aligned Movement held an emergency meeting today," he said.
Delegates from member states of the NAM Palestine Committee convened the one-day meeting to come up with plans to alleviate sufferings of innocent people of Gaza following Israel's military offensive.
The gathering took place after four weeks of Israeli military strikes on the Gaza Strip, which have left more than 1,800 killed and injured over 9,000.
At the end of the meeting, participants issued a declaration and strongly condemned the lethal, indiscriminate and excessive use of force by Israel.
The Ministers requested the International Criminal Court to uphold its mandate to address the war crimes and crimes against humanity that are being committed against the Palestinian people in the Occupied Palestinian Territory, including East Jerusalem. They also emphasized the centrality of justice in bringing an end to such crimes and impunity.