Iranian Diplomat: Humanitarian Aid to Reach Gaza via Rafah Border
TEHRAN (Tasnim) – The existing problem in the delivery of humanitarian aid to the defenseless people of Gaza and the transfer of injured Palestinians to Iran will be resolved through reopening of Rafah border-crossing, Iranian deputy foreign minister said on Tuesday.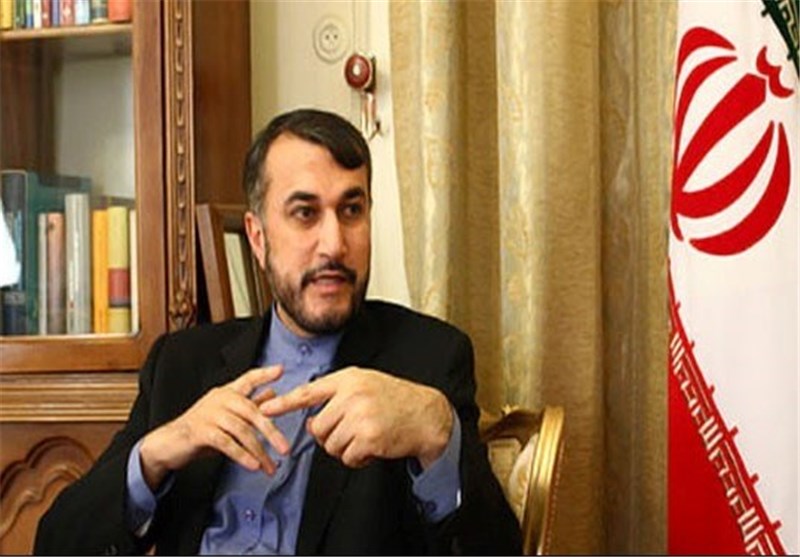 Iranian Deputy Foreign Minister for African and Middle Eastern Affairs Hossein Amir Abdollahian described the meeting with his Egyptian counterpart Mohammad Badreddin Zayed as fruitful and important, saying that the two sides emphasized the need for paying due attention to the rights of Palestinian people particularly those in the Gaza Strip.
The meeting was held on the sidelines of the emergency meeting of Palestine Committee of the Non-Aligned Movement (NAM) in Tehran on Monday.
"The Egyptian government is trying to play a constructive role at this stage," the Iranian diplomat stated.
He also emphasized that the transfer of wounded Palestinian children and women to Tehran and the dispatch of Iran's humanitarian aid to Gaza would be possible once the Rafah border crossing reopens.
Earlier, Zayed had said that Egypt considers it as its "national and regional duty" to take action and make efforts to stop the Israeli attacks and save the lives of Palestinian people.
The Egyptian official also said that his country has opened the Rafah border crossing to facilitate the process of transferring the injured people and food supplies.
On July 8, Israel launched air strikes on the Gaza Strip. After 10 days of bombardment of the enclave from the air and sea, the Israeli forces started a ground operation in the Gaza Strip.
The death toll from 29 days of Israeli onslaught on the people of Gaza has reached 1,830with more than 9,400 injured, according to Gaza's health ministry officials.
UN figures show about two-thirds of the victims were civilians, drawing sharp criticism from around the world.