Gaza Retreat Marks Zionist Regime's 3rd Defeat: Senior Commander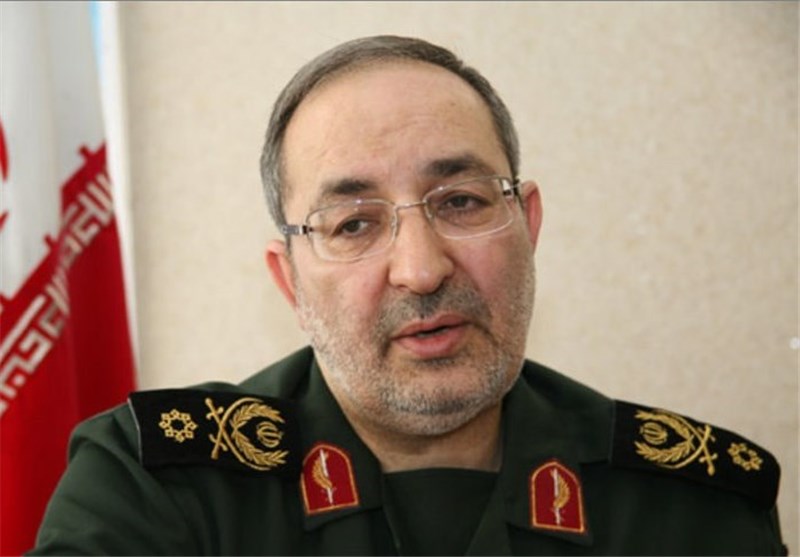 TEHRAN (Tasnim) – A senior Iranian military commander described the Israeli forces' retreat from Gaza as the third major loss for the occupying Zionist regime.
"The inevitable withdrawal of the villain, child-killing Israeli soldiers from Gaza marked the third humiliating defeat for the (Zionist) regime," Deputy Chief of Staff of the Iranian Armed Forces Brigadier General Massoud Jazayeri said Tuesday.
He said the retreat from Gaza during the current war completed the chain of Israel's historic defeats in Gaza during the 22-day (2008-9) and 8-day (2012) wars.
Israeli ground forces were to completely withdraw from the Gaza Strip as an Egyptian-mediated ceasefire went into force on Tuesday, a military spokesman said.
The Israeli forces will be redeployed in positions outside the Gaza Strip, Lieutenant-Colonel Peter Lerner told reporters.
The truce was agreed to by both sides in the month-long war. It started at 8am (0500 GMT) on Tuesday.
The war in the coastal enclave has claimed nearly 1,900 Palestinian lives – most of them civilians. It has also left 67 Israelis dead, all but three of them soldiers.
General Jazayeri further underlined that since aggression and killing are part of Israel's essence, there is no hope for a successful peaceful process (for resolving the occupation of Palestinian) based on the will of the majority in the occupied lands.
"The Zionists only understand the language of force," he reiterated.
The high-ranking military official also criticized the "deadly silence" of certain Arab countries over the killing of innocent people in Gaza and said the people of the region will not forget these countries' collaboration with the Zionists and the Great Satan (United States).