President Hails Iran's Achievements in Foreign Policy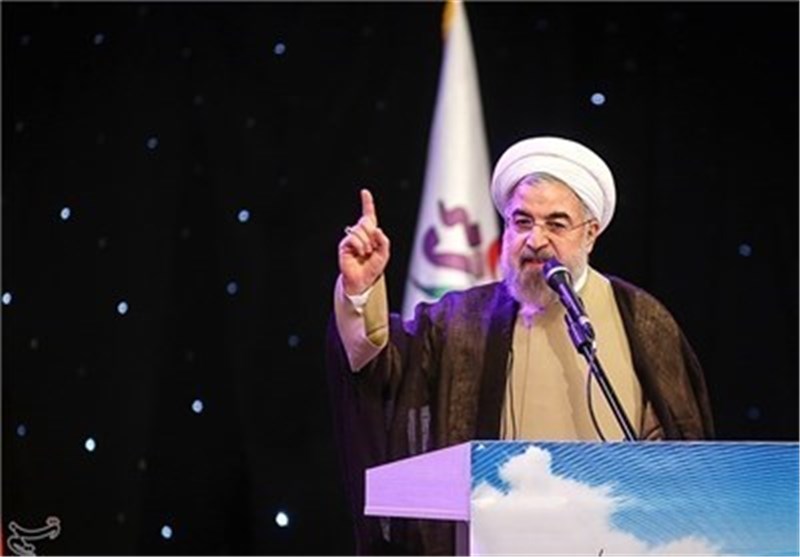 TEHRAN (Tasnim) – Iranian President Hassan Rouhani said his administration's new approach to foreign policy enabled the country to recover at least $7 billion of its assets frozen by the world powers.
Addressing a large crowd of people in Iran's southwestern city of Shahrekord on Wednesday, President Rouhani said the administration's success to return the Iranian "nation's assets that the big powers had cruelly blocked" was just a "first step".
"The (Iranian) nation will take the next steps vigorously and the world knows that threats or sanctions are no more effective in the face of this great nation," he noted.
The president reiterated that Iran would never "surrender to big powers", adding that instead, the Islamic Republic will exercise "logic, reasoning and dialogue" to restore its rights.
His comments came after Iran could have access to more than $4 billion in its oil revenues frozen by the foreign countries. Tehran is still receiving its assets under a nuclear deal with world powers.
On November 24, 2013, Iran and the Group 5+1 (the five permanent UN Security Council members plus Germany) signed a six-month deal on Tehran's nuclear program in Geneva after several rounds of tight negotiations.
Based on the interim deal (the Joint Plan of Action), $4.2 billion in oil revenues were allowed to be transferred to Iran.
Later on July 18, after more than two weeks of intensive diplomatic negotiations in the Austrian capital of Vienna, the two sides agreed to continue talks on Tehran's nuclear program for another four months in an effort to achieve a permanent deal.
Under the July agreement, a total of $2.8 billion will be paid to Iran in six parts -four $500-million and two $400-million installments, in three-week intervals.