Gaza Death Toll Rises to 1886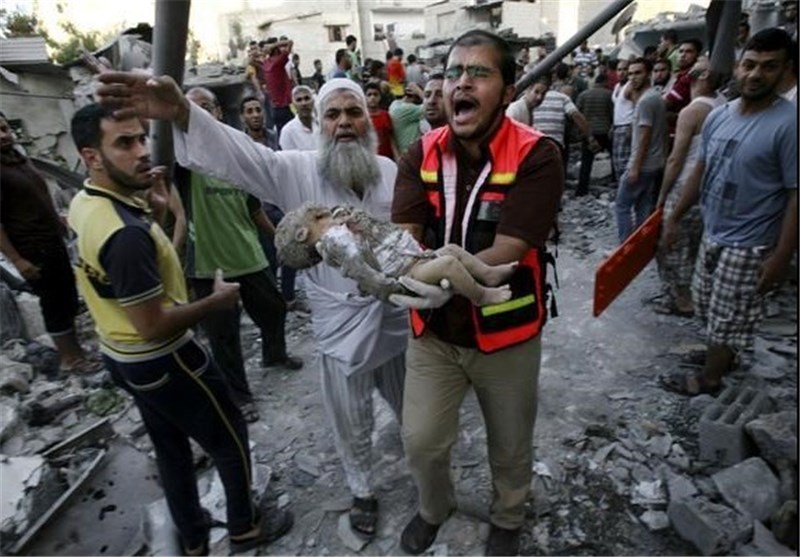 TEHRAN (Tasnim) - Palestinian death toll caused by Israel's brutal attacks on the Gaza strip rose to 1,886 as more bodies are pulled out of the rubble, medical sources reported.
A statement of Gaza Health Ministry spokesman Ashraf al-Qudra on Thursday added that 432 children ,243 women and 85 elderly were killed in Israel's four-week assault.
The Ministry of Health estimates that 9,806 people were also wounded in the assault, including 2,979 children,1,903 women and 374 elderly.
This came as UN Secretary-General Ban Ki-moon said the deaths in Gaza "have shocked and shamed the world".
The UN chief has also called for investigation into bombing of UN facility in Gaza.
"Attacks against UN premises, along with other suspected breaches of international law, must be swiftly investigated," he added.