Ukrainian Experts in Iran to Decode Plane Crash Data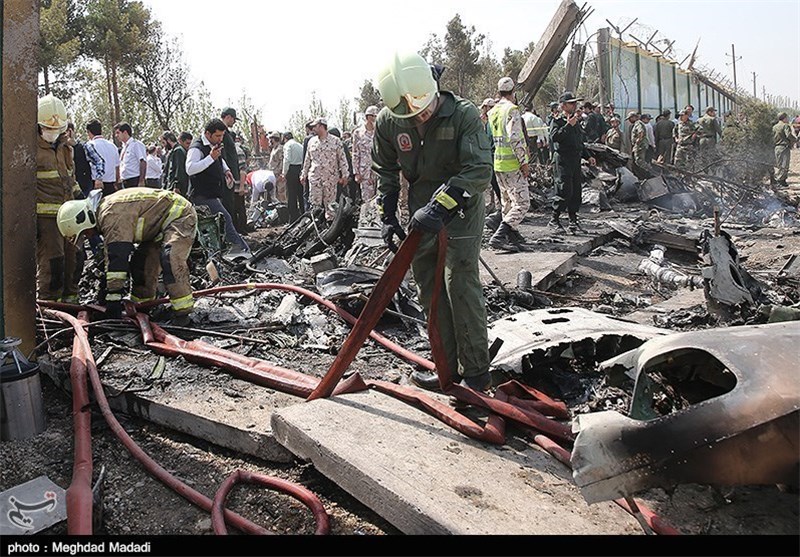 TEHRAN (Tasnim) – A team of air accident experts from Ukraine have come to Iran to extract data from the black boxes of an Antonov-140 plane which crashed in Tehran on Sunday, killing 39 people, an Iranian legislator said.
Ukrainian experts are working in cooperation with a team from Iran's Ministry of Road and Urban Development to decode the flight data recorders from the Sepahan Airline An-140's two black boxes, Alireza Khosravi told the Tasnim News Agency on Friday.
The black boxes, which could contain data vital to ascertaining the cause of the crash, were found on Sunday after the turboprop passenger plane hit the ground near Tehran's Mehrabad Airport shortly after take-off.
37 people lost their lives on the spot while two others were pronounced dead later after being taken to a Tehran hospital. Nine others have suffered serious burns with several in critical condition. No information are still available on the cause of the crash.
After the incident, the General Inspectorate Organization of Iran commissioned a special committee to follow up on the crash.
Speaking to the Tasnim News Agency on Monday, Iranian Deputy Minister of Road and Urban Development Ahmad Majidi said the country will establish official contact with the manufacturing country in a bid to pursue the procedure to open and extract data from the black boxes.
The Antonov An-140 commercial passenger airplane is a twin-engine turbojet aircraft, which can accommodate up to 100 passengers.
After purchasing the production license for the An-140 from Ukraine in 2000, Iran built its first Iran-140 passenger plane in 2003.