Iran Set to Outstrip Qatar in South Pars Gas Extraction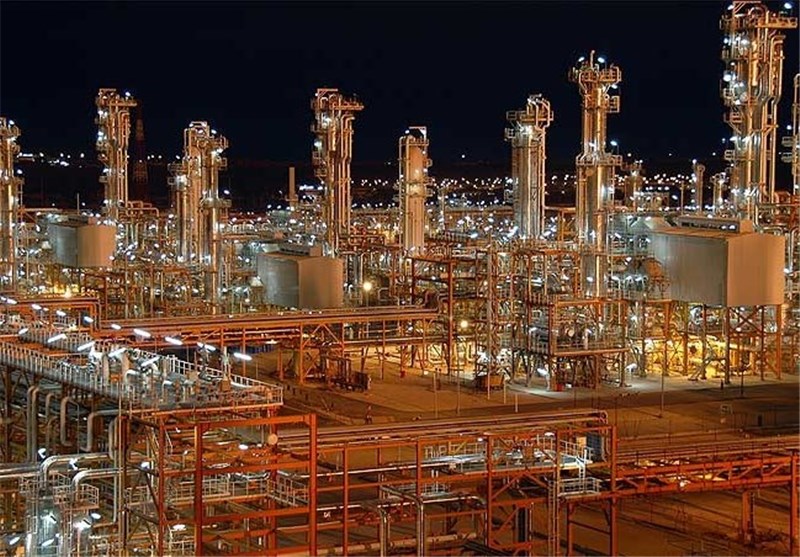 TEHRAN (Tasnim) – An Iranian energy official said the country will have finished construction of the South Pars gas field within the next three years, adding that Iran's gas extraction from the giant offshore field will exceed that of Qatar, which also holds share of the large gas reservoir.
"In three years, we'd have completed South Pars," Ali Kardor, deputy managing director of National Iranian Oil Company told the Bloomberg.
"We will have seen full production from South Pars, and we think we'll be ahead of Qatar," he added.
The official also noted that Iran plans to finish developing the giant gas field regardless of the sanctions imposed by the foreign countries.
Iran must develop shared fields "with or without sanctions," Kardor said.
South Pars gas field is one of the largest independent gas reservoirs in the world lying on the territorial border between Iran and the Persian Gulf State of Qatar. It is one of the country's main energy resources.
This gas field covers an area of 9700 square kilometers, of which 3700 square kilometers belongs to Iran.
Elsewhere in his remarks, Kardor announced that Iran is rescheduling a campaign to attract US and European oil companies with investor contracts.
Iran was planning to introduce what it describes as a flexible and attractive oil contract at an event in London on November 3-5. It has pushed back the date until later that month since the nuclear talks between Tehran and the six world powers were extended, Kardor said.
The contracts are "somewhere between a buy-back model and a production sharing agreement" and are designed to encourage long-term investors, he explained.
Companies will not be allowed to take ownership of reserves, though they will be able to set up joint operating companies with local partners to manage fields, he added.
"We'll get access to technology and foreign investment," Kardor noted. "They'll be able to stay in the longer term, and access to oil will be provided for them."
Iran is now holder of the world's largest natural gas reserves. It has an estimated 1,193 trillion cubic feet of gas reserves and the world's fourth-biggest oil deposits of 157 billion barrels, according to BP Plc (BP/)'s Statistical Review published in June 2014.