Iran Sees Political Developments in Iraq as "Positive Opportunity"
TEHRAN (Tasnim) – Iran's foreign ministry spokeswoman labeled the recent political developments in Iraq as a positive opportunity ahead of the Arab nation.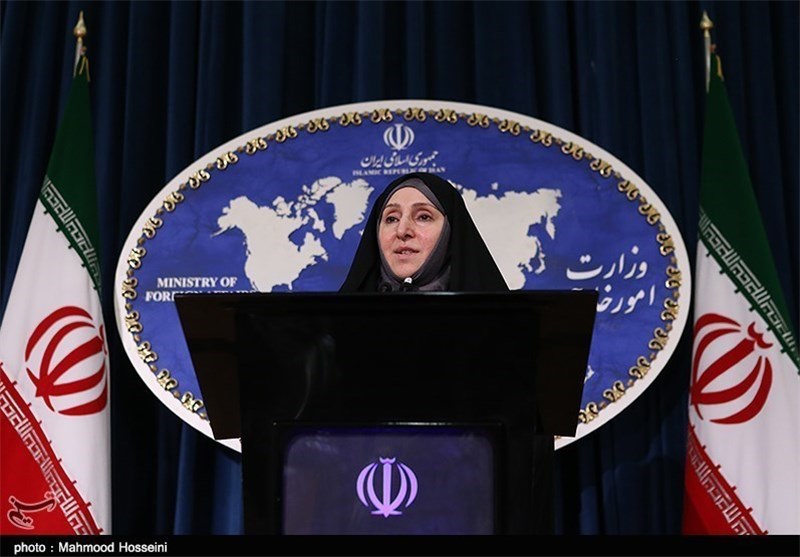 "We hope that, during the existing opportunity, all the political groups in Iraq play their effective and constructive role to support the successful political developments, the resolution of problems and specially the acceleration of the process of formation of the Iraqi government" said Marziyeh Afkham in a statement.
Referring to the peaceful transfer of power in Iraq, the Iranian spokeswoman described the "progressive move by the Iraqi statesmen" as an obvious sign of the establishment of strong legal frameworks in the country and the development of democratic process and a move towards stability in Iraq.
Afkham reiterated the Islamic Republic of Iran's stamce in providing all-out support for Iraq's unity, sovereignty, and territorial integrity.
She further expressed the hope that the Iraqi government and nation's fight against terrorism would lead to the eradication of such ominous and inhumane phenomenon and the establishment of security in all the regions of the country.
During the past few days, Iranian politicians have all supported Iraqi political developments and praised Nouri Al-Maliki's decision to step down in favor of Haider Al-Abadi.
Maliki stepped down on Thursday to make way for Abadi, Iraq's new prime minister designate in an effort to "safeguard the high interests of the country".