Hamas Announces 3 Conditions for Long-Term Ceasefire
TEHRAN (Tasnim) – The Palestinian Islamic Resistance Movement (Hamas) has announced its three conditions to reach a long-term ceasefire agreement.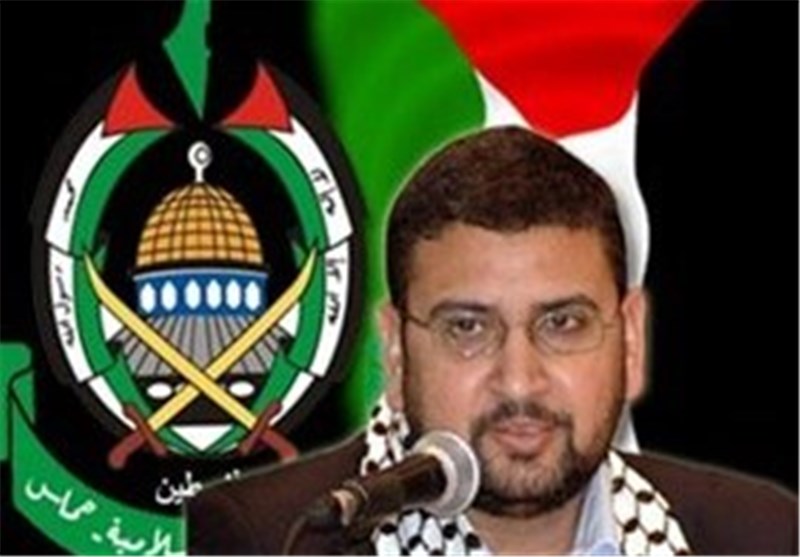 "Lifting the blockade, the reconstruction of the Gaza Strip and suspending the Israeli aggression on it would bring the Palestinians and the Israelis close to clinching a deal on calm," said Hamas Spokesman Sami Abu Zahri late Saturday, adding that the situation would be difficult without the triple conditions.
The top Hamas figure said the Palestinians' demands are fair and humane, Turkey's Anadolu Agency reported.
Earlier, the Head of Hamas Political Bureau, Khaled Mashaal, had said the movement would never desist from its demands regarding construction of ports in the Gaza Strip, construction and resumption of activities in Gaza airport, and lifting the blockade as well as suspension of Israeli violations.
While Israel is calling for demilitarization of the Gaza Strip, Hamas wants the Israeli blockade on Gaza lifted, and the release of Palestinian prisoners.
The Israeli offensive on Gaza, which started on July 8, has so far claimed the lives of more than 1,960 Palestinians, mostly civilians, according to the health ministry in Gaza. More than 10,000 others have been reported injured.