MP Reiterates Iran's Respect for Iraqi Nation's Vote
TEHRAN (Tasnim) – A senior Iranian lawmaker hailed the appointment of Haider al-Abadi as Iraq's prime minister designate, and voiced Tehran's support for the Iraqi nation's views.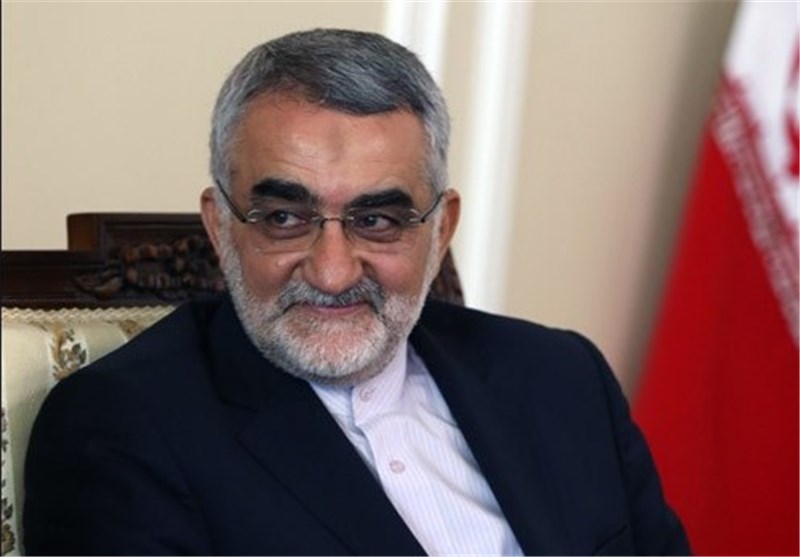 "Iran's strategy and principled policy is to support Iraq," Chairman of the Parliament's National Security and Foreign Policy Commission Alaeddin Boroujerdi said on Saturday, adding that Tehran will oppose any rift that may undermine Iraq.
"The Islamic Republic of Iran has always attached special respect for Iraq's domistic decisions and supported the view of the country's nation," he stated.
His remarks came a week after Iraq's new President Fouad Massoum appointed Haider al-Abadi to form the new government. Abadi was given 30 days to form the next government and present it to parliament for approval.
On July 24, the main Kurdish blocs in Iraqi parliament had picked veteran politician Massoum as the country's president. The Iraqi lawmakers also on July 15 elected Salim al-Jabouri, a well-known moderate Sunni politician, as the country's new parliament speaker.
In the meantime, Iraq has been witnessing a new wave of violence fueled by Takfiri terrorists. The so-called Islamic State in Iraq and the Levant (ISIL) terrorist group has been operating in the Iraqi provinces of Nineveh, Diyala, Salahuddin and al-Anbar.