Iran Completes Gas Pipeline to Iraq
TEHRAN (Tasnim) – Iran has finished the construction of a pipeline to export natural gas to neighboring Iraq to feed the country's power plants, Iranian Gas Engineering and Development Company (IGEDC) announced.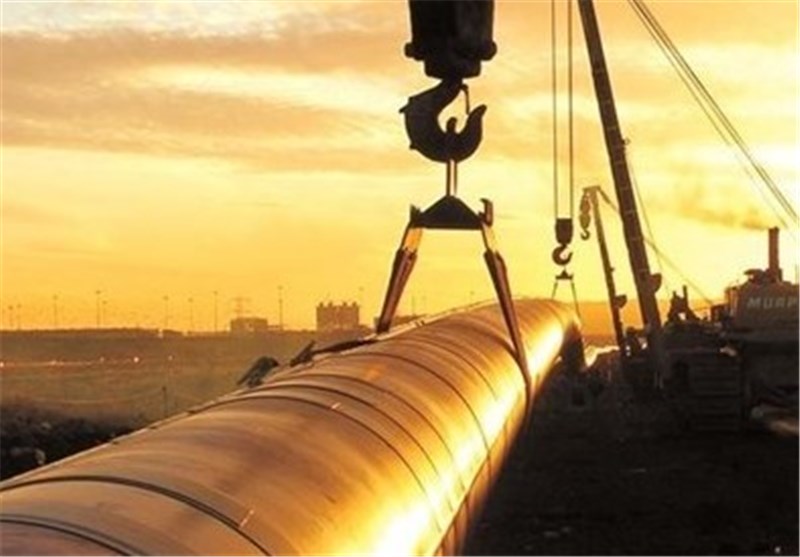 "After the end of cleaning and calibration pigging, 97 kilometers of (Iran's side) of the pipeline will come on stream," Alireza Gharibi, IGEDC managing director, said on Friday.
He added that the 97-kilometer pipeline, 48 inches in diameter, will be linked to the Iran's Gas Trunkline (IGAT) to deliver natural gas from Iran to Iraq.
Pre-startup tests have already been launched on the pipeline.
Back in May, Iranian Deputy Oil Minister for International and Commercial Affairs Ali Majedi announced that under a finalized deal, Iran's gas exports to Iraq will start by March 2015.
Under the agreement, the gas delivery to Iraq will start with four to seven mcm per day during the first three years of gas exports and will reach some 15 mcm during the two years after the mentioned period and finally will hit some 25 mcm per day.
The gas pipeline to Iraq stretches from the village of Charmaleh in Iran's western province of Kermanshah, into the town of Naft Shahr on the border with Iraq.
The pipeline, which is estimated to earn Iran $3.7 billion a year in revenues, will be fed by the massive offshore South Pars gas field in southern Iran.
The South Pars gas field, whose development has been divided into 28 phases, is located in the Persian Gulf straddling the maritime border between Iran and Qatar. It is estimated that the Iranian section of the field contains 14 trillion cubic meters of gas and 18 billion barrels of condensates in place.
It is one of the country's main energy resources. This gas field covers an area of 9,700 square kilometers, of which 3,700 square kilometers belongs to Iran.