Iranian President Congratulates Malaysia on National Day
TEHRAN (Tasnim) – Iranian President Hassan Rouhani on Saturday attached great significance to the role of Iran and Malaysia in the Muslim world, expressing the hope that bilateral relations between the two countries would be strengthened in the future.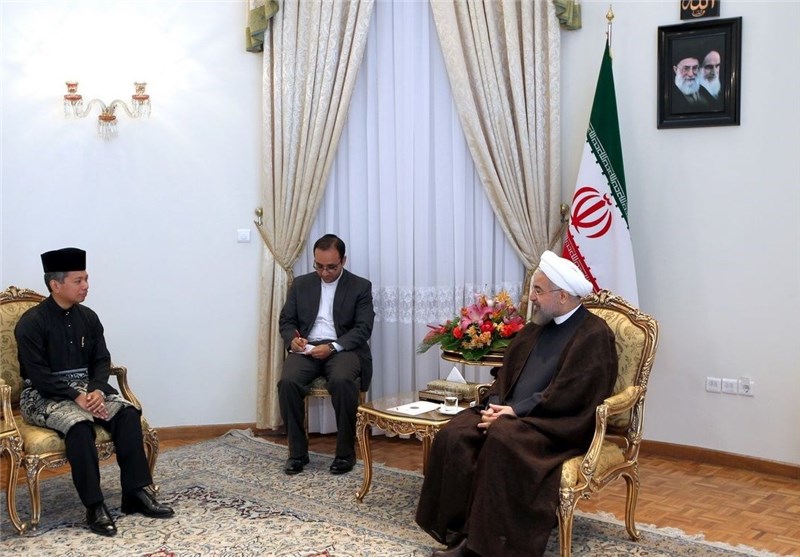 In a message addressed to Malaysian King Abdul Halim Mu'adzam Shah, President Rouhani congratulated the Malaysian people and government on the occasion of the country's National Day.
He also expressed the hope that relations between the two Muslim nations would be strengthened in all areas.
In a separate message sent to Malaysian Prime Minister Najib Razak, the Iranian president described the new atmosphere of bilateral ties as positive, and expressed optimism that the new capacities would lead to the promotion of relations in various spheres.
Hari Merdeka (Independence Day) is a national day of Malaysia, which marks the independence of the Federation of Malaya from British colonial rule in 1957, and is celebrated on 31 August each year.