Navy Repels Pirate Attack on Iranian Ship
TEHRAN (Tasnim) - Iranian Navy's 31st fleet of warships saved one of the country's freighters from a pirate attack near the Bab el-Mandeb Strait off the coast of Djibouti.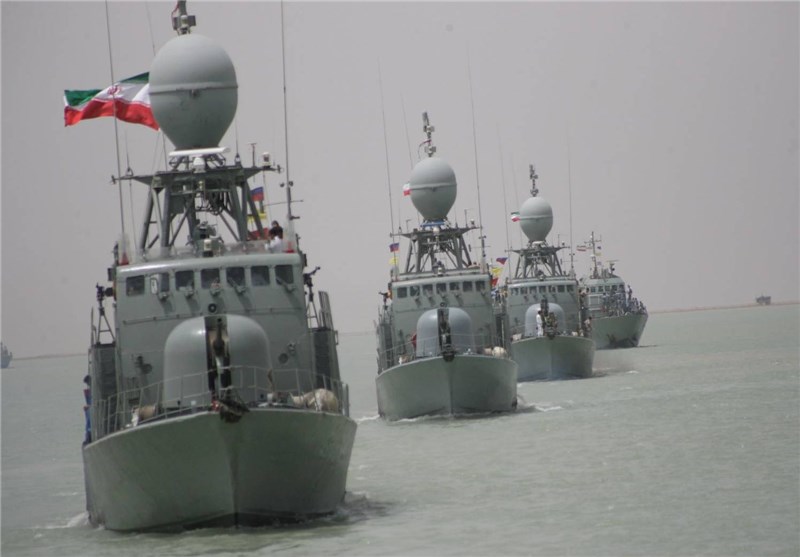 According to Iran's Navy, pirates aboard 8 vessels equipped with light and semi-heavy assault weapons, planned to hijack an Iranian ship north of the Bab el-Mandeb strait, but they encountered the Iranian naval forces.
The assailants were forced to flee after they came under heavy fire by the 31st fleet. The Iranian naval servicemen then escorted the cargo ship out of the danger area.
Based on the report, in a similar incident last week, the 31st fleet of warships had foiled another pirate attack in the Gulf of Aden.
Both of the targeted ships have been bound to Iran and contained medical and pharmaceutical goods and raw industrial materials worth millions of dollars.
Last week, the 31st fleet, comprising Bayandor destroyer and Bandar Abbas auxiliary combat vessel entered the Port of Djibouti to convey the message of peace and friendship.
The flotilla set sail for the high seas as part of Iran's plans to protect the country's cargo ships and oil tankers in different shipping routes.
It has travelled more than 2,200 nautical miles so far, escorting 670 commercial and military vessels.