No Talk on Iran's Missiles in Nuclear Negotiations: Rouhani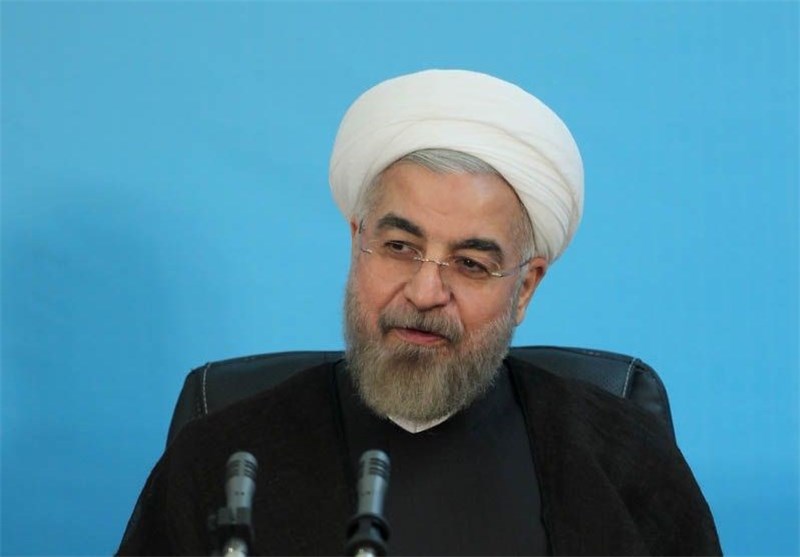 TEHRAN (Tasnim) – Iran's president on Sunday underscored that the country will never allow any talk of its defensive fields, including the defensive missile capability, to be mooted in the nuclear negotiations with world powers.
"Our redline is obstructionism in researches and scientific progress in the nuclear field, and Iran will by no means negotiate on its defensive capability, including the defense missiles," President Hassan Rouhani said in a meeting with Finland's Foreign Minister Erkki Tuomioja, here in Tehran on Sunday.
Commenting on the course of talks between Iran and the five permanent UN Security Council members plus Germany over Tehran's peaceful nuclear program, Rouhani voiced the Islamic Republic's preparedness to push ahead with the talks to achieve a final deal.
"If the (Group) 5+1's purpose in the talks is not putting pressure on Iran in order to hinder the scientific and technological development, the path towards the agreement will be left open," he added.
The president further decried a new series of sanctions imposed on Iranian individuals and firms by the US Treasury Department.
He noted that the unilateral sanctions against Iran violate the international law, and supported the idea of getting around the "unfair sanctions" imposed against the countries.
"Iran, too, will routinely bypass the sanctions," Rouhani stressed.
The president also expressed the hope that Finland, as a member of the European Union, would contribute to the settlement of the standoff on Iran's nuclear program to strike an "ultimate and fair" deal.
The visiting Finnish minister, for his part, expressed satisfaction with the progress achieved in the nuclear talks, and pledged his country's all-out support for the negotiations with the aim of striking a comprehensive accord before the deadline.
Iran and the sextet –Russia, China, the US, Britain, France and Germany- clinched a landmark interim deal in Geneva, Switzerland, on November 23, 2013. The agreement took effect on January 20 and expired six months later on July 20.
In July, the two sides agreed on the extension of their discussions until November 24 in an effort to achieve a permanent nuclear deal to settle a decade-long standoff on Iran's peaceful nuclear energy program.