Ukraine's Troops Retreat from Vital Airport
TEHRAN (Tasnim) - Ukraine's military pulled its forces back from defending a vital airport in the east against what is described as a column of Russian tanks, as President Petro Poroshenko accused Moscow of "direct and open aggression".
September, 02, 2014 - 11:22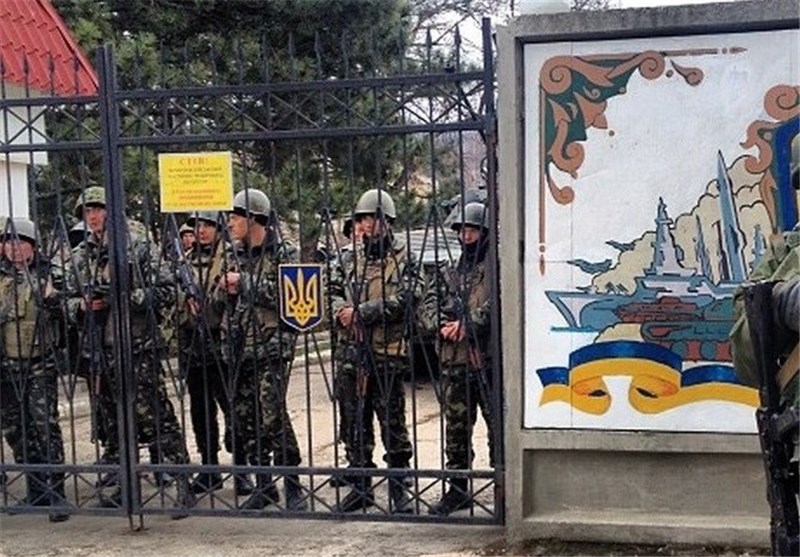 The withdrawal from the civilian airport outside the city of Luhansk was the latest in a string of reverses for Ukrainian forces fighting pro-Russian separatists who Kiev says have the direct support of hundreds of Russian troops and armor.
An army statement said Ukrainian paratroopers were engaging a Russian tank battalion near the airport.
Later, Andriy Lysenko, a military spokesman, said: "In the Luhansk direction, Ukrainian forces have received an order and have pulled back from the airport."
Al Jazeera's Paul Brennan, speaking from Mariupol said, "the airport is strategically vital because it was being held by Ukrainian paratroopers and they could easily be supplied by the air."
"It has now fallen to what Ukraine says at least one or maybe four Russian tanks in yet another setback which illustrates changing fortunes in this battle.
"It seems that the inevitable victory now looks impossible for the Ukrainian army, the militia are making big gains which Ukraine says is because of support from Russian regular forces and armoured units."
Poroshenko, speaking at a military academy in Kiev, said Russia's direct involvement in Ukraine's war against the separatists in eastern Ukraine had tipped the balance on the battlefield and was the main reason for recent setbacks.
"Direct and open aggression has been launched against Ukraine from a neighbouring state. This has changed the
situation in the zone of conflict in a radical way," he said.
Moscow denies helping the rebels, who have set up "people's republics" in the Russian-speaking east of Ukraine and say they want to be part of the "Russian world" rather than a country which seeks integration into mainstream Europe.