Commander Reports Successful Tests of Iran's Missile Defense Systems
TEHRAN (Tasnim) – A senior Iranian commander said three of the country's missile defense systems have undergone operational tests successfully, adding that the homegrown systems have been integrated with the S-200 missile system for stronger performance.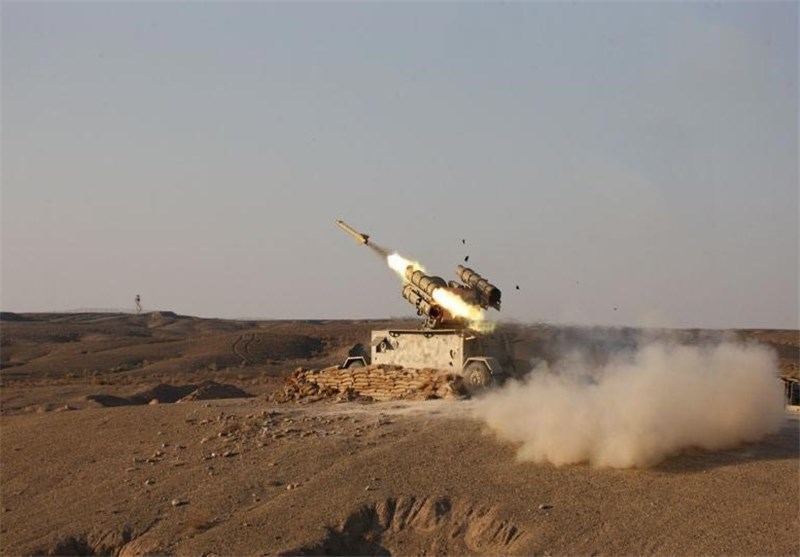 Commander of Khatam al-Anbia Air Defense Base Brigadier General Farzad Esmaili on Tuesday presented the outstanding features of Iran's domestically-made air defense systems, namely the Talash (Endeavor) 1, 2 and 3.
He was speaking in a special ceremony in Tehran, held to unveil the newest achievements in the air defense sphere.
The Talash 1 is employed for the low and medium altitudes, the Talash 2 for medium to high altitudes, and the third one for the high and very high altitudes, Esmaili explained.
He said integration of those missile defense systems with the S-200 enables Iranian forces to shoot down "any kind of enemy targets" in the sky.
Among the newly unveiled products were also the Keyhan and Arash 2 radar systems.
The Keyhan (Cosmos) long-range radar, which uses mixed frequencies to identify small flying objects with cruise missiles, is a mobile system that is suitable for detecting large number of aerial targets in the electronic warfare.
The Arash 2 radar system enjoys advanced technologies and enables the air defense units to transfer data very rapidly.
Iran has in recent years made great headways in manufacturing a broad range of military equipment, including the air defense systems that use cutting edge technologies.
Tehran has repeatedly stated that its military might is defensive in nature and poses no threat to other countries.