2 Police Killed in Suicide Bombing in E. Afghanistan
TEHRAN (Tasnim) - Two policemen were killed while one civilian and a police officer wounded in a suicide car bomb attack in eastern Afghan province of Nangarhar on Tuesday morning, said a provincial source.
September, 02, 2014 - 15:43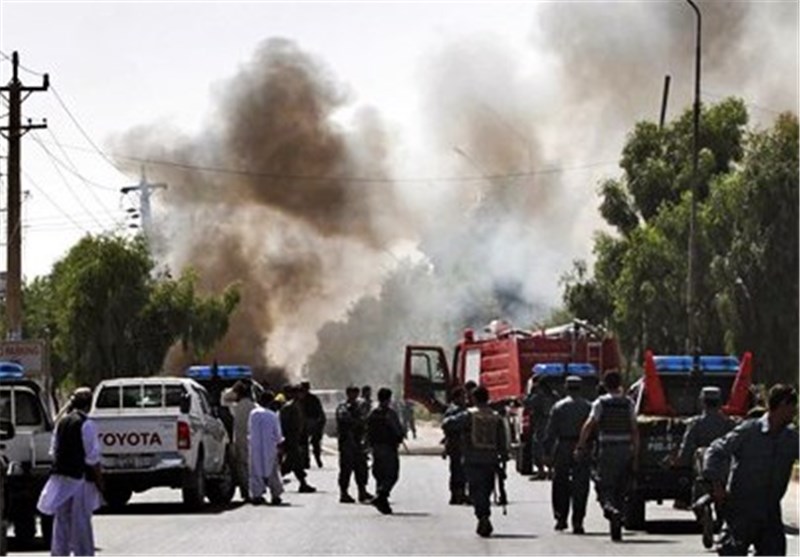 "The attack took place at around 9:30 am (local time) in Ghani Khil district near provincial capital Jalalabad city. The bomber detonated his booby-trapped car close to a police unit patrolling the area. The injured, who received serious wounds, were shifted to a nearby hospital," the source told Xinhua on condition of anonymity.
The government troops immediately cordoned off the area shortly after the blast.
Following the attack, the Taliban insurgent group claimed responsibility for the incident.
A Taliban purported spokesman, Zabiullah Mujahid, told local media that the militants, who have been waging an insurgency since their ouster from power almost a decade ago, had conducted the bombing.
In a separate incident, a local leader named Abdul Maliak was shot dead by gunmen in the country's Herat city, capital of western Herat province on Monday night, a provincial police spokesman Abdul Rauf Ahmid told Xinhua earlier on Tuesday.
Mailiak, 45, who received several bullets in his chest and head, was also commanding the Afghan Local Police (ALP) in Herat's restive Shindand district, the source noted.
The Taliban has intensified attacks over the past couple of months as the NATO and U.S. forces are withdrawing the country. The war-torn country is due to take over the responsibility for its own security from NATO-led troops by the end of year.
More than 44,000 NATO-led coalition troops, down from the peak of 130,000 in 2010, are stationed in Afghanistan. Some 30,700 of them are Americans and the United States plans to trim its forces to less than 10,000 next year.